The Policymaker Summit: Evidence and Prospects for a Healthy Nigeria is a two-day forum (to be held on March 30-31, 2016) presenting recent evidence from five health sector Impact Evaluations. The research was implemented with technical assistance from the World Bank. The summit and three of the Impact Evaluations to be presented are generously supported by the Bill and Melinda Gates Foundation, with funding support also provided by the Strategic Impact Evaluation Fund and the Government of Japan for specific activities. The objectives of the event are to:
· Present evidence from five Impact Evaluations, including on topics covering maternal and child health, primary healthcare service delivery, prevention of sexually transmitted infections, and prevention and treatment of malaria;
· Stimulate discussion on the implications of this evidence for health policy; and
· Strengthen partnerships for future Impact Evaluation knowledge creation in the health sector in Nigeria.
This event will be delivered under the Nigeria Impact Evaluation Community of Practice (CoP), a forum composed of stakeholders from civil society, the government, the private sector, and other development partners promoting evidence-informed policy and building a culture of results. The CoP was co-founded by the Health Reform Foundation of Nigeria (HERFON) and the Development Impact Evaluation (DIME) of the World Bank Group.
Day 1 of the event will feature presentations on results from the five Impact Evaluations, followed by a policymaker roundtable discussion. Day 2 will be built around small group discussions on the use of impact evaluation operational research to answer the next generation of health policy and program design questions.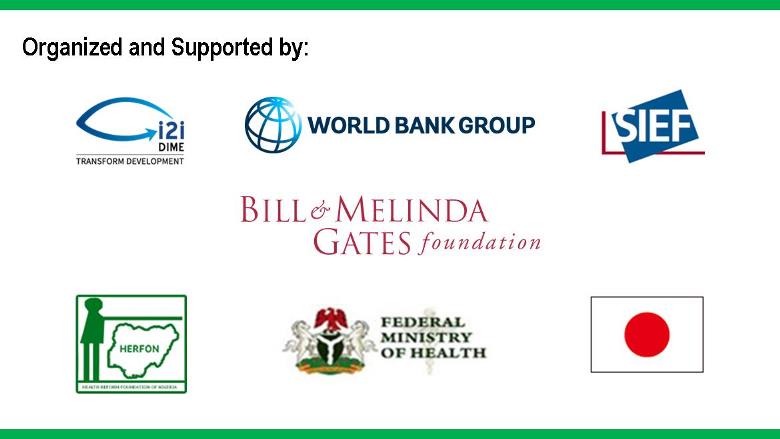 Last Updated: Feb 24, 2016