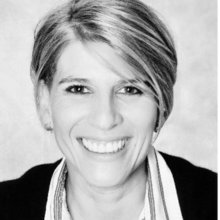 Marcela Meléndez is a Senior Advisor at the Latin American and Caribbean Chief Economist office at the World Bank. Before joining the World Bank, she served as Chief Economist for the LAC region at the United Nations Development Programme (UNDP), where she led knowledge production to support policy design and decision-making in the region. Before that, she was Managing Partner at ECONESTUDIO, a Colombian boutique economic consulting and research firm recognized for its contributions to the public policy debate. She was also an Adjunct Professor at the Department of Economics of Universidad de los Andes (Colombia).
Ms. Meléndez is an applied microeconomist with research interests in development economics. Her work has focused on the design and evaluation of public policy, antitrust, and regulation of infrastructure services. She co-directed the "Mission of Equity and Social Mobility" convened by the Colombian government (2013) and has been a member of Experts Commissions for the review of public expenditure and investment (2017) and the internationalization of the Colombian economy (2021). She is the lead author of the UNDP LAC Regional Human Development Report 2021, "Trapped: High Inequality and Low Growth in Latin America and the Caribbean." Her recent research examines the relationship between market structure, inequality, and economic growth and the roles played by labor markets, social protection systems, and tax systems' regulatory frameworks in LAC. At the World Bank, she conducts and supports the production of research addressing the region's most pressing problems.
Ms. Meléndez has a Ph.D. in Economics from Yale University and a B.A. in Economics from Universidad de los Andes (Colombia).