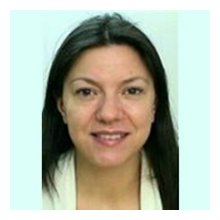 Global Director, Macroeconomics, Trade and Investment
Manuela Francisco is the Global Director for the Macroeconomics, Trade and Investment (MTI) Global Practice in the Equitable Growth, Finance, and Institutions Practice Group (GGEVP), a position she started on 1 January 2023.
Ms. Francisco, a Portuguese national, joined the World Bank in 2005 as Country Economist in the Africa Department. She has since held various positions of responsibility in the Bank. Prior to her current position, she was the Director of Credit Risk, in the Chief Risk Officer Vice Presidency, and before that, she was the Practice Manager for MTI in the South Asia Region.
Before joining the Bank, Ms. Francisco was an Assistant Professor at Universidade do Minho, Portugal.
Ms. Francisco has a PhD in Economics, International Macroeconomics from the University of Nottingham.