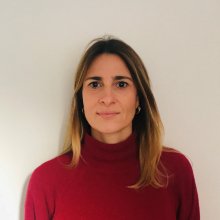 Economist, Development Data Group
DEC Development Economics
Adriana Paolantonio is an Economist for the Living Standards Measurement Study (LSMS), the World Bank's flagship household survey program housed at the Development Data Group. Her research focuses on agriculture and rural development, climate change impacts and adaptation, and migration, as well as on improving survey methods in these domains.
Before joining the LSMS team, Adriana worked at the International Fund for Agricultural Development (IFAD), where she led and co-led several impact assessments of rural development interventions, and at the Food and Agriculture Organization of the United Nations (FAO), where she conducted research on climate-smart agriculture.
Adriana holds a Ph.D. in Economics from the University of Rome Tor Vergata and a master's degree in Cooperation and Development from the University of Pavia.