FEATURE STORY
Prosperity for All: Ending Extreme Poverty
April 10, 2014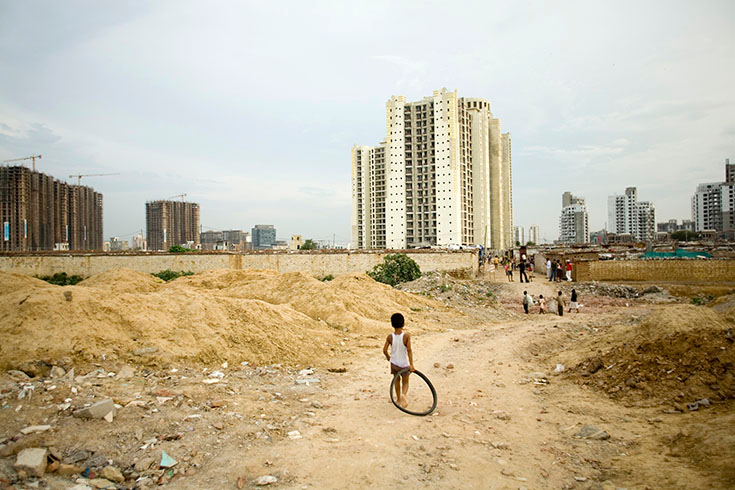 April 10, 2014 -- In 2013, the Board of Governors endorsed two new goals for the World Bank Group (WBG). First, the WBG would commit its full energies to bringing an effective end to extreme poverty by 2030. This means reducing to no more than 3 percent the fraction of the world's population living on less than $1.25 per day. Second, the WBG could focus on ensuring that the benefits of prosperity are shared by shifting from a focus on average economic growth to promoting income growth amongst the bottom 40 percent of people. Critically, the goals need to be achieved in a sustainable manner, thus helping secure the long-term future of the planet and its resources, ensuring social inclusion, and limiting the economic burdens of future generations.

At the World Bank Group, we've set goals to end extreme poverty by 2030 and to boost shared prosperity, so that the bottom 40 percent of income earners can share in economic growth. By setting such bold targets and setting an expiration date for extreme poverty in the world, our Governors have given us the gift of focus and urgency. We will now drive forward with what we hope will be a signal achievement in human history.

Jim Yong Kim
President, World Bank Group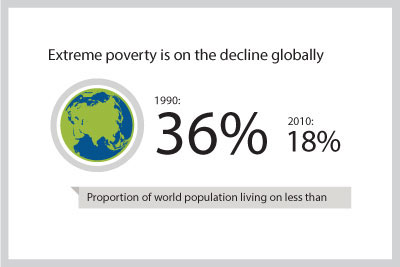 The new World Bank paper, Prosperity for All: Ending Extreme Poverty, begins by looking at progress to date in reducing global poverty and discusses some of the challenges of reaching the interim target of reducing global poverty to 9 percent by 2020, which was set by the WBG President at the 2014 Annual Meetings. It also reports on the goal of promoting shared prosperity, with a particular focus on describing various characteristics of the bottom 40 percent. A more detailed report with policy recommendations in the areas of ending extreme poverty and boosting shared prosperity is due for release at the Annual Meetings later this year.