FEATURE STORY
Technology Commercialization for an Innovative Economy in Kazakhstan
January 23, 2014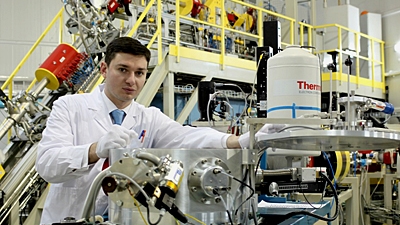 STORY HIGHLIGHTS
The path to becoming an innovation-driven economy is not limited to one particular model – a country should develop its own model through experience and discovery.
Kazakhstan is taking efforts in boosting innovation in science and business but there is significant challenge for scaling up and introduction of new instruments.
Successful technology commercialization can greatly increase country's economic competitiveness over the long-term through a systematic approach, with targeted interventions and support programs.
Knowledge and innovation are key factors in economic growth and poverty reduction. Generally associated with information technology or technological gadgets such as smart phones and tablet PCs, innovation encompasses much more and is often essential to advances in science, medicine, and pharmaceuticals, among several other areas.
In Kazakhstan, innovation and technology are being fostered by the Technology Commercialization Project (TCP), which is implemented by the Ministry of Education and Science of the Republic of Kazakhstan and assisted by the World Bank. A high-level workshop organized as part of the project in November 2013 called "Innovative Economy in Kazakhstan: Instruments of Technology Commercialization", looked at early success stories and ways to further harness innovation in the country.
The event attended by Deputy Prime Minister of the Republic of Kazakhstan, members of Parliament, government agencies, development and research institutions, academia, international organizations, and mass media, allowed to exhibit major grant projects with high potential of innovation in the area of biotechnology, nanotechnology, and construction materials.
Two research projects – showcasing the early results of the TCP – were comprehensively presented at the workshop,
The first project created filtration material and metal nanostructures to filter out microscopic material such as bacteria and viruses. The research group behind the project has entered into contractual arrangements with commercial organizations for distribution of the filters in several countries. The second project has developed pharmacogenetic tests for drug dosages for individuals, taking into account the different responses to drugs because of genetics. The project has already received orders from Kazakhstan's Ministry of Health.

The presentations made by the research groups show clearly that there are success stories in Kazakhstan. But we need more of such stories and, more importantly, such success stories shall become the role models for everyone, and particularly for young people to follow. New role models start to create new history.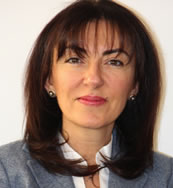 Sebnem Akkaya
World Bank Country Manager for Kazakhstan
Deputy Prime Minister of Kazakhstan, Yerbol Orynbaev, commended the work and mentioned plans to create a high-tech science park in Astana in the near future to support the process. "The park envisages creation of a belt of corporate research centers, institutes and large high tech companies that will closely cooperate with scientific centers and schools of Nazarbayev University will be created in the near future. Memorandums with giant companies such as Microsoft, Samsung and Hewlett-Packard to create their research centers in the science park have already been signed", Orynbayev said.
Speaking at the TCP workshop, Sebnem Akkaya, World Bank Country Manager for Kazakhstan said, "One cannot accomplish a transition to an innovation-based economy overnight. And there is no single model of an innovation based development - each country needs to discover its own model."
"The presentations made today by the research groups show clearly that there are success stories in Kazakhstan," Akkaya said. "But we need more of such stories and, more importantly, such success stories shall become the role models for everyone, and particularly for young people to follow. New role models start to create new history."
The TCP's Senior Scientist and Junior Researcher Grant Program runs 21 research projects, selected by the International Science and Commercialization Board, which plays an important role in monitoring the research and commercialization progress. The grant program's tangible results so far: scientists have published articles in international peer-reviewed scientific journals, one group has attracted foreign equity investment, and another group has established an operational pilot production line for its products.
A new Technology Commercialization Center was also introduced at the TCP workshop. The center has been established to support research projects in technology marketing, intellectual property protection, technology licensing contracts, and launching start-up companies.
The center will also conduct a technology audit in Kazakhstan, review the legal framework that regulates the country's research and development and technology commercialization, and implement a grant program to support various stages of commercialization. Supported by CRDF Global, an independent nonprofit organization that promotes international scientific and technical collaboration, it will help deliver concrete commercialization results in the form of licensing deals and start-up companies.
With the establishment of 20 modern laboratories to date, Kazakhstan has made a significant investment in its scientific infrastructure. Thanks to this, the International Material Science Center is able to connect research centers with each other throughout Kazakhstan, enable more effective use of laboratory equipment, and promote the use of internationally accepted laboratory practices.
Kazakhstan has important elements of the incubation cycle already in place. But the long-term perspectives for innovation development focus on a full commercialization cycle - a system of institutions and capabilities. And as the TCP Team Leader, Karen Grigorian, highlights, "The country should take up challenges that demand systematic efforts, targeted interventions, and support programs for continued progress in innovation agenda."
The TCP will be implemented until the end of 2015, aiming to further support science and technology as it contributes to social and economic development in Kazakhstan.