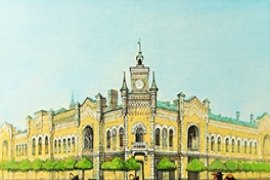 World Bank Moldova Invitation to Art Exhibition
August 15-September 15, 2014
Chisinau, Moldova
World Bank Moldova invites people to view the "Moldova Alla Prima" Collection, a solo exhibition by Ghenadie Sontu.
About the Exhibition:
The World Bank in Moldova invites the general public to the "Moldova Alla Prima" art exhibition by Ghenadie Sontu. This new collection includes all new artwork by the artist featuring Chisinau and created as a dedication to the architecture of Moldova.
Sontu is a graduate of the Academy of Arts in Chisinau, working in alla prima technique. His art uses the conceptual and technical methods of the Flemish and Spanish masters, and of contemporary realist painters.
Where: World Bank Moldova office until Sept. 15, 2014.
Visiting Hours: 10 am to 6 pm
Address: #20/1, Puskin st, Chisinau, Moldova
Telephone: +373 22 200 706
Ghenadie Sontu was born in Moldova in 1979. He is the Founder and President of ARS DOR Association, a center for art and professional development in Moldova, which focuses on the development and promotion of Moldova's cultural sector.
Currently, Ghenadie is the Chairman of the Advisory Committee at Eastern Partnership Culture Programme funded by the European Union. He is a Fellow of DeVos Institute of Arts Management, at Kennedy Center in Washington D.C., USA, and the expert of the Republic of Moldova at the Compendium-Cultural Policies and Trends in Europe Programme of Council of Europe.
Ghenadie graduated from a three-year programme of the European Cultural Foundation and Soros Foundation entitled Consolidation of Cultural Sector of Moldova and holds degrees from the Academy of Fine Arts and the Laboratory of Philosophy, Anthropology, and Culturology of the Invisible College of Moldova.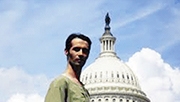 Contact the artist:
Tel: +373 79574875
E-mail:ghenadiesontu@yahoo.com
Website: www.ghenadiesontu.com
Facebook: www.facebook.com/ghenadiesontuart