Country Office Contacts
Main Office Contact
+27-12-742-3100

In South Africa:
Zandi Ratshitanga
Sr. Communications Officer
+27-12-742-3107

Postal Address:
The World Bank
P.O. Box 12629
Hatfield, 0028
Pretoria, Republic of South Africa

Location:
442 Rodericks Street
Lynnwood Road
Tshwane
0081
South Africa
zratshitanga@worldbank.org
In Washington:
Ivan Velev
Country Program Coordinator
+1-202-473-0814
South Africa Research
Young people are central to issues of crime and violence in South Africa, as both victims and perpetrators. Read More »
RECENTLY PUBLISHED
PUBLICATION

Countries everywhere are divided into two distinct spatial realms: one urban, one rural. Classic models of development predict faster growth in the urban sector, causing rapid migration from rural areas to...

WORKING PAPER

South Africa occupies a central position in the global debate regarding the most effective policy instruments to accelerate and sustain private investment in renewable energy. In 2009, the government began...

WORKING PAPER

The Country Opinion Survey for FY2012 in South Africa assists the World Bank Group (WBG) in gaining a better understanding of how stakeholders in South Africa perceive the WBG. It provides the WBG with systematic ...

BRIEF

The spread of tuberculosis (TB) by migrant mineworkers in South Africa is a serious public health problem. The key messages in this brief include: 1) at 2,500-3,000 cases for every 100,000 people, TB incidence ...

WORKING PAPER (NUMBERED SERIES)

In its National Development Plan 2030 and its New Growth Path (2011), South Africa identifies the export sector as an engine for faster, more inclusive, and job-intensive growth. The National Development Plan is ...
Experts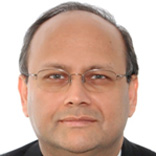 Country Director South Africa, Botswana, Namibia, Lesotho and Swaziland

Lead Economist for South Africa, Botswana, Lesotho, Namibia, and Swaziland
Blogs
Borko Handjiski
Jul 22, 2014
Borko Handjiski
Jul 21, 2014
(3) Comments
Markus Goldstein
Jul 03, 2014
(2) Comments