Country Office Contacts
Main Office Contact
+27-12-742-3100

In South Africa:
Zandi Ratshitanga
Sr. Communications Officer
+27-12-742-3107

Postal Address:
The World Bank
P.O. Box 12629
Hatfield, 0028
Pretoria, Republic of South Africa

Location:
442 Rodericks Street
Lynnwood Road
Tshwane
0081
South Africa
zratshitanga@worldbank.org
In Washington:
Ivan Velev
Country Program Coordinator
+1-202-473-0814
South Africa Research
The latest review of South Africa's economy shows that the country has lifted 3.6 million people out of poverty through the use of social grants and tax policy. Read More »
RECENTLY PUBLISHED
IMPLEMENTATION STATUS AND RESULTS REPORT

IMPLEMENTATION STATUS AND RESULTS REPORT

WORKING PAPER (NUMBERED SERIES)

The global economic recovery remains uneven, as growth in the United States is gaining momentum but appears to be at risk of stalling in the Euro Area and Japan. U.S. growth is expected to gain pace over the rest...

WORKING PAPER

This economy profile for Doing Business 2015 presents the 11 Doing Business indicators for South Africa. To allow for useful comparison, the profile also provides data for other selected economies (comparator ...

POLICY RESEARCH WORKING PAPER

The topic of managing fiscal risks arising from public-private partnerships is receiving increased attention as more governments turn toward this type of financing for large infrastructure projects. Governments...
Experts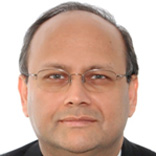 Country Director South Africa, Botswana, Namibia, Lesotho and Swaziland

Lead Economist for South Africa, Botswana, Lesotho, Namibia, and Swaziland
Blogs
Juergen Voegele
Dec 08, 2014
Juergen Voegele
Dec 08, 2014
Heather Lyne de Ver
Dec 01, 2014