Challenge
Over the past years, structural constraints on growth have become binding. Recent analysis shows that Brazil faces three core challenges: (i) the large fiscal disequilibrium that has developed since 2012 and that now poses an imminent threat to the resumption of growth and the maintenance of macroeconomic stability; (ii) the absence of sustained growth in productivity, which puts future increases in per capita incomes at risk because of a projected reduction in the growth of the country's labor force; accelerating productivity growth remains one of the country's top priorities, as the demographic transition comes to an end and the fiscal space for expansionary policies remains severely limited; and (iii) Brazil's state increasingly struggles to deliver its basic tasks despite a large economic footprint. Higher investments in infrastructure will also be required to ensure proper maintenance of existing infrastructure, by eliminating bottlenecks and expanding access to social services. A growing violence epidemic, stagnation in education outcomes, and the failure to connect millions to sanitation services are some of the symptoms of state failures that require fundamental changes in governance.
Approach
The Bank has been at the forefront of supporting Brazil's efforts towards poverty reduction and reducing inequalities. In this context, the FY18-FY23 Country Partnership Framework was designed to focus on three areas: (i) fiscal consolidation and government effectiveness; (ii) private sector investment and productivity growth; and (iii) inclusive and sustainable development. The partnership focuses particularly on leveraging private sector investment, improving the efficiency and targeting of public spending and realizing Brazil's green growth potential. Innovation remains central, combining new and traditional financial support instruments, analytical work and advocacy.
Results
Below are some of the results achieved under the CPS FY18-FY23 period:
Improvement in the quality of education and the extension of the provision of public services for low income households. Through the Bolsa Familia Program that reached 13.4 million families, provided an average of R$70.00 in direct transfers to families with children, conditional to keeping their children in school and having regular health checks. School attendance monitoring reached 88.6 percent of the children and adolescents aged 6 – 15, and 78.7 percent of 16 and 17-year-olds. Records above the minimum attendance required register 95.4 percent of beneficiaries aged 6 – 15 and 92.7 percent of 16 and 17-year-olds.
Increase in the efficiency of public and private investments. In São Paulo, a MIGA Guarantee coupled with an IBRD Loan attracted US$300 million private financing for the State highway rehabilitation program.
Improvement in sustainable natural resource management and climate resilience. The Interáguas Project supported the Government to improve coordination and strengthen capacity among key federal water-related institutions toward an integrated approach. This resulted in an important behavioral transformation on the part of four federal institutions: three Ministries (Environment, National Integration and Cities) and the National Water Agency, that had historically operated largely independently with only limited, if any, prior consultation and collaboration regarding their activities in the water sector
The Support to Upper Secondary Reform Program for Results (PforR) promoted an ambitious upper secondary school reform with the objectives of strengthening the capacity of the state secretariats of education to implement the reform, prioritizing vulnerable schools; and increasing the Index of Basic Education Development in targeted full-time upper secondary schools in all Brazilian states. Twenty-four analytical papers are currently being disseminated or under preparation that generate knowledge critical to increasing the effectiveness of education programs implemented in Brazil.
The Salvador Social Multi-Sector Service Delivery Project aims to improve health care system efficiency, education quality, and social assistance effectiveness in the Municipality of Salvador (home to 3 million people). In its first year of implementation, the project has already contributed in optimizing patient access to healthcare with the installation of electronic record management system in 7 municipal health facilities. In addition, Vida + System coverage was expanded to 26 percent of the health system. In education, 80 percent of students and 68 percent of schools have already taken an external assessment that measures literacy and numeracy skills for 2nd, 5th, and 9th grade students. Additionally, in social protection, 3200 home visits were made to check and update the registration data of poor families.
Bank Group Contribution
As of end June 2019, the Bank's lending portfolio included 30 active projects (2 GEFs, 3 FIPs 1 DGM and 24 IBRD) for a total of USD 5.71 billion in net commitments. Furthermore, the Brazil program includes a robust ASA program, with 23 activities delivered in FY19, through which the WBG provided timely and valuable knowledge products and policy guidance to the government. The Bank's analytical program in many cases successfully influenced the government's agenda and policies. Examples included the Brazil Public Policy Notes (titled: "Towards a fair adjustment and inclusive growth") which provided a diagnosis of Brazil's main economic and social development challenges and charted a possible course to address them.
Partners
The WBG continues to expand its support for Brazil's South-South Cooperation (SSC) activities. The WBG works in partnership with the UK Prosperity Fund on the Future Cities Program on innovations in transport mobility in the state of São Paulo and on water and sanitation in the state of Pernambuco. The Bank coordinates with the United Nations in the area of protection of vulnerable groups, indigenous communities, gender and violence.
Moving Forward
The new CPF is aligned with the objectives of the country's development strategy as outlined in the Brazil growth strategy presented by the authorities and is rooted in the findings and recommendations of the WBG Systematic Country Diagnostic (SCD) for Brazil, which contains an analysis of key constraints for inclusive and sustainable growth. A Performance and Learning Review is being undertaken in FY20, which will refocus the strategy in line with changing Government priorities and WBG corporate priorities. Greater emphasis will be given to sustainably introducing innovation in Brazilian development practices and in financial instruments, while synergies across WBG entities will be strengthened.
Beneficiaries
Supporting Indigenous People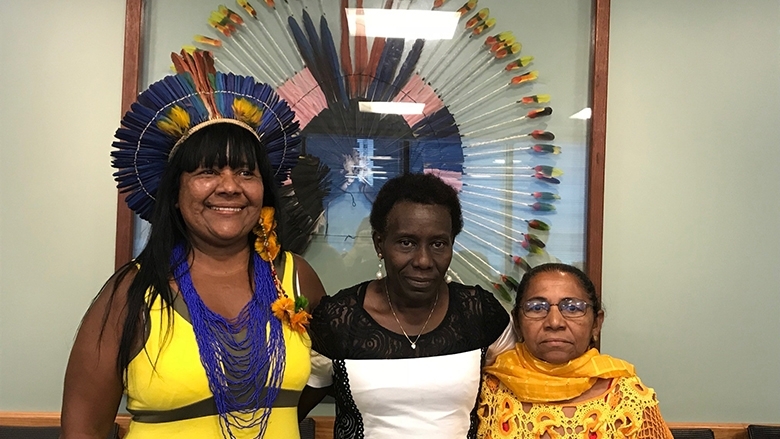 Salvador Social Sector: investing in children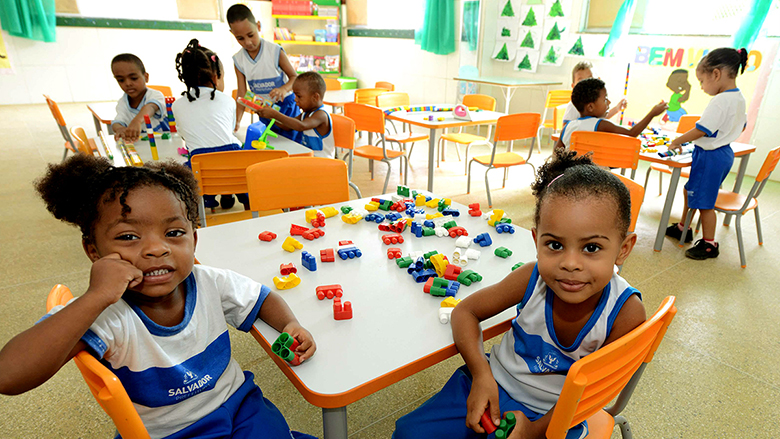 (Photo: Valter Pontes/AGECOM)
Tocantins: Better roads for increased connectivity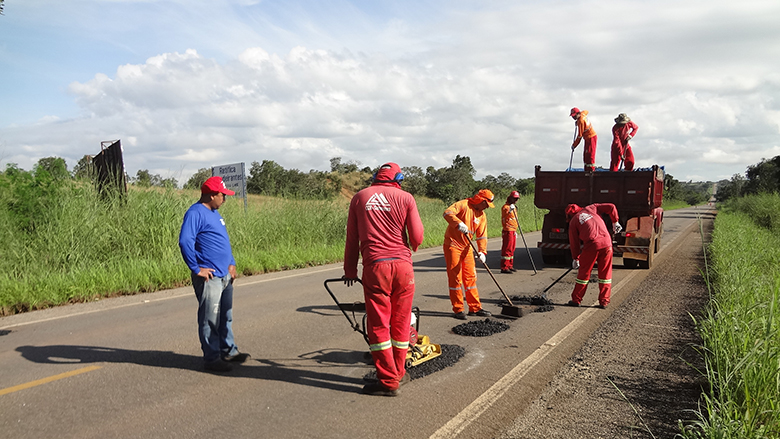 Protecting the Amazon