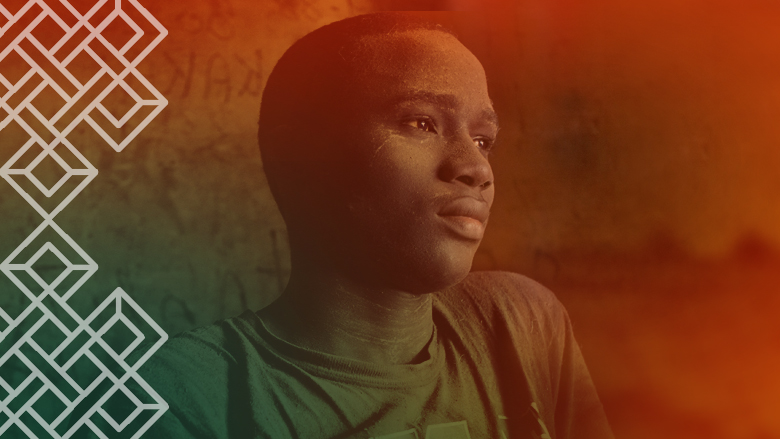 Improving the delivery of social protection in contexts of fragility and forced displacement
This thematic area aims to support World Bank Group social protection operations in navigating the changing context of increasing fragility and forced displacement in the Sahel (including under SASPP). The activities draw on operational insights from the Sahel program and elsewhere and promote practical operational solutions among countries, partners, and World Bank teams. This involves work on three parallel streams:
(1) understanding if and how adaptive social protection (ASP) programs can address the drivers of fragility and displacement,
(2) ensuring the delivery of ASP programs in fragile environments and improving outcomes for program beneficiaries in these settings - particularly refugees,
(3) strengthening the integration between humanitarian support and ASP programs across the Sahel region.
Understanding the contextual risks and operational challenges in fragility, conflict, and violence (FCV) environments marked by forced displacement and security constraints is key to designing ASP systems that are effective, responsive, and inclusive of all vulnerable households.
Understanding the root causes of forced displacement. To better orient and focus the research, the fragility and forced displacement thematic area undertook exploratory work through desk reviews and focus group discussions to help identify research areas and specific knowledge products that address critical gaps in analysis and programming. These reviews served as a basis for developing a qualitative report summarizing the dominant narratives on the drivers of fragility and forced displacement, as well as how these could potentially affect or be affected by the delivery of core social protection and jobs programs and toward establishing a theory of change. This theory of change was informed by a short survey and focus group undertaken with experts in the field of fragility and forced displacement.
Understanding country experiences of violence on the ground. A short and structured questionnaire was commissioned as a first step toward building a cross-country data set covering the impact of social protection and jobs operations. The intent is to understand how households' decision on moving or fleeing is affected by ongoing insecurity and/or other developments around them as well as social protection programs. Thus far, the questionnaire has been incorporated into social protection and other sectoral surveys. It has also been integrated into monthly rapid phone surveys conducted in Mauritania, while similar modules developed by the FCV team have been incorporated in surveys in Burkina Faso and Mali. The team will is currently analyzing the data and results from the fragility module included in the high-frequency surveys and other impact evaluations.
Identifying potential solutions and innovations for operations targeting refugees and IDPs through focus group discussions. As a first step and to benefit from a wide range of experiences, focus groups were held with World Bank teams, UN humanitarian partners and other agencies. This was followed by a rapid online survey to identify thematic areas of work, and contextual and institutional impediments. The need for operational resources providing guidelines and presenting a repertoire of amassed technical experience for operating in FCV situations was evident.
The team produced four context case studies reviewing fragility and security situations, allowing for a synthesis on insecurity levels in the region and beyond. These also fed into a policy note on "Adapting Social Safety Net Operations to Insecurity in the Sahel," which looks at different operational adaptations to insecurity.
Extracting lessons and sharing experiences on adaptation across the delivery chain and operational processes. The aim is to guide teams working in FCV countries in general and on forced displacement in particular through a series of "how-to" operational country case studies (will include refugee operations). The team has also produced country notes that provide operational teams with a more in-depth understanding of the security and fragility dynamic as they prepare operations.
Cascading levels of insecurity
How can project teams navigate security risks?
*INSERT IMAGE
Exploring policy and operational opportunities and challenges to the alignment of humanitarian, social assistance with national ASP systems. This new workstream seeks to understand better the various approaches to social protection that can be deployed in crisis contexts in the Sahel and identify the most effective connecting points for alignment between humanitarian, social assistance, and national safety net systems.