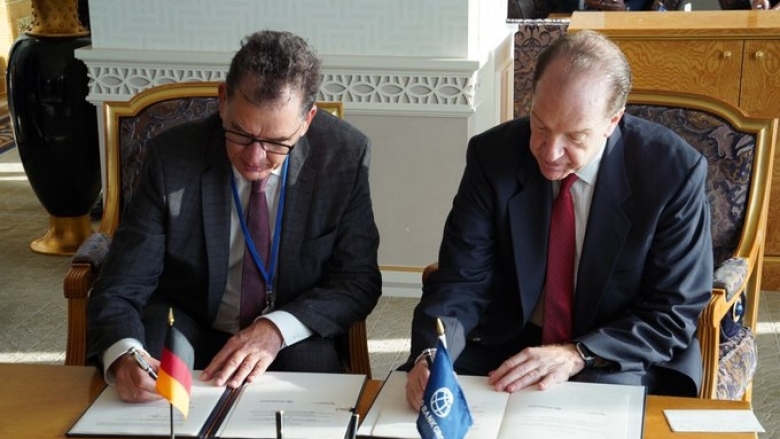 World Bank President David Malpass and German Development Minister Gerd Müller sign an agreement to establish PROGREEN. September 23, 2019.

Germany is the seed funder for PROGREEN and is contributing €200 million Euros to kickstart the program. This commitment underscores Germany's strong focus on the Green agenda and biodiversity more generally. Other key donors have shown strong support for PROGREEN and the aim is to ultimately raise about US$1 billion.

PROGREEN is an Umbrella 2.0 multi-donor trust fund (MDTF) with a strong focus on results and lower transaction costs through coordinated governance and reporting.