Newsletters from the World Bank Group
on selection, highlighted content
Global
We engage the development community with real-world statistics
Thematic & Program
News updates from specific sectors of development (e.g. Climate Change, Infrastructure)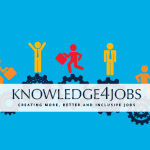 Knowledge4Jobs
The Knowledge4Jobs digest is a monthly newsletter created jointly by the Jobs Group and the Labor & Skills Solutions Group in Social Protection and Jobs. Each month features a guest editor with robust knowledge in a specific field related to the broader jobs agenda of the World Bank.
Regional & Country
The latest development news from specific countries and regions
Research & Operations
Updates from various World Bank disciplines (e.g. Research, Publications, Impact Evaluations).
Enter your details
This form is protected by reCAPTCHA, a service provided by Google to distinguish between humans and robots, which is governed by Google's Privacy Policy & Terms of Service.