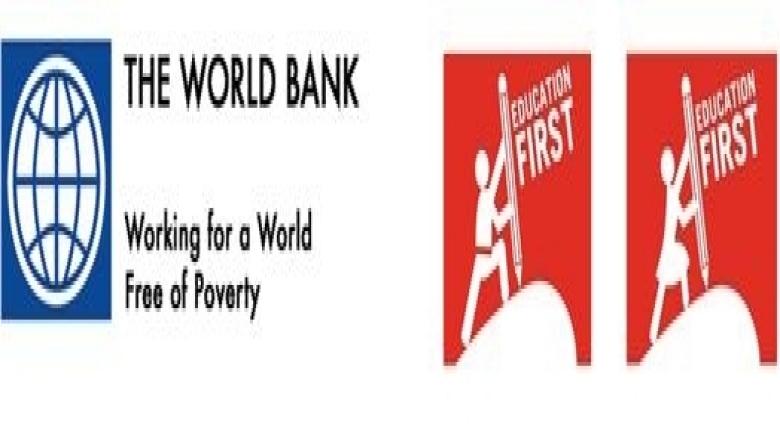 NEW YORK, September 24, 2012. Global leaders from governments, international organizations and civil society today endorsed an urgent Call to Action to ensure the world's most vulnerable children and youth receive a good quality education by protecting schools from attacks, significantly increasing humanitarian aid for education, and planning and budgeting for emergencies before they occur.
The leaders urged immediate action for the 28 million children – nearly half of all children not in primary school – who live in countries scarred by war and conflict, as well as millions more struck by humanitarian emergencies such as flooding, food shortages, earthquakes and other disasters.
The event, chaired by Norwegian Minister for International Development Heikki Holmås, was convened in support of the United Nations Secretary-General's Education First initiative which will be launched on Wednesday and which includes measures to ensure the right to an education for all children, including those living in crisis situations. "We must find ways to provide education in conflict-affected areas and to protect schools," Minister Holmås said. "If we will fail, we will not achieve the millennium goal on education and leave the most vulnerable children in the world without hope and opportunities."
"Children in conflict and humanitarian emergencies can't wait for education," said United Nations Special Envoy for Global Education Gordon Brown. "We must work together to make sure that the poorest and most vulnerable children are given the same opportunities our own children possess, and I want to see an increase in humanitarian aid going to education, and support for ensuring the right to education irrespective of borders."
Global leaders urged strong commitments to:
Double or more the percentage of humanitarian aid going to education
Enforce international laws which protect children, teachers and schools from attacks
Strengthen national plans and budgets for emergencies
Support the UN Secretary General's Education First initiative which includes measures to help children in conflict and other emergencies
"Education promotes equality and lifts people out of poverty. It teaches children how to become good citizens. Education is not just for a privileged few, it is for everyone. It is a fundamental human right," said UN Secretary-General Ban Ki-moon during his visit to Timor-Leste in August.
The organizers noted that the UN General Assembly resolution on 'the right to education in emergency situations' emphasizes the obligation to secure education for all children regardless of context.
"The mind of a child has only one opportunity to develop. If the education of a girl or boy is lost through conflict we have not only deprived them of their birthright, we have denied their generation the chance of development or recovery - and we have robbed an entire society of its chance for a better future. That should not be acceptable to any one of us," said Her Highness Sheikha Moza bint Nasser of Qatar, MDG Advocate for Education. "This is the charge we receive from humanity. We must protect children. We must protect education. By acting we will protect our common future," she said.
"Children and youth living in conflict-affected areas are among the most vulnerable in the world," said Irina Bokova, Director-General of UNESCO. "Ensuring that they have access to quality education is the best way to break cycles of violence and give them a sense of security and hope in the future. For this, the humanitarian mindset has to change so that education becomes a priority when it comes to reacting to emergencies and a foundation of wider peace building strategies. And together, we must work to reinforce the protection of education in all situations."
Liberian Minister of Education Hon. Etmonia Tarpeh, a former teacher and school principal before her nation was torn by civil war, said, "When we were in conflict, there was a focus on food and shelter, but not on education. But if you don't provide an education you are putting children's lives on hold. We need to help them think about the world after the crisis. Each country confronted with violence and the international community must ensure that education is not forgotten in a time of crisis."
"Education is fundamental for development. We should not underestimate the difficulties in providing quality education in conflict or disaster situations but we must not let these difficult and challenging circumstances prevent us from doing our utmost to support children and youth in receiving education. They deserve, and have the right, to education," said Hon. Christian Friis Bach, Danish Minister for Development Cooperation.
"A better education means more resilience and stability for communities and more hope for their future," said UNICEF Deputy Executive Director Geeta Rao Gupta. "Children and youth in humanitarian emergencies and conflict areas have a right to education and we must take concrete action to help them realize those rights," she said.
"Education in emergencies is severely under-financed, accounting for less than two percent of humanitarian aid," said Carol Bellamy, Chair of the Global Partnership for Education's Board of Directors. "We should at least double this amount, make it more effective, and improve coordination among governments, donors and humanitarian agencies."
"A quality education builds resilience and stability for communities and gives them hope for their future," said Tove Wang, CEO of Save the Children Norway. "Education enables a quicker recovery from crises as well as protection from exploitation and harm, especially for girls. All children and youth caught up in humanitarian crises should receive a good quality education. It is a right, not a privilege and we must take concrete action to help them realize that right."
The full list of participating organizations includes the governments of Australia, Côte d'Ivoire, Denmark, Liberia, Niger, Norway, Qatar, Rwanda and the United Kingdom, as well as Comic Relief, Education International, the Global Campaign for Education, the Global Partnership for Education, the Interagency Network for Education in Emergencies, Pearson International, Plan International, Save the Children, UNESCO, UNICEF, UNOCHA, and the World Bank.
To read a copy of the Call to Action please visit: http://www.globalpartnership.org/EducationCannotWait