This year, the International Day of the World's Indigenous Peoples recognizes the efforts of Indigenous Youth to support sustainable development, along with their pursuit of justice and preservation of their culture and traditions. The World Bank interviewed Indigenous Youth leaders from Africa, Asia, and Latin America to hear their stories and deepen our understanding of their strategies. While each have experienced unique circumstances, they face similar challenges that put at risk their capacity to sustain their peoples' significant contributions to conserving the world's rich cultural and biological diversity.
What kind of adversity do Indigenous Youth face to their cultural identities and unique ways of life?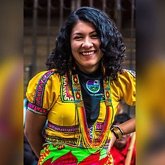 Dokera Domicó of the Embera Katío People in Colombia's Caribbean region said she was stripped of her name. "Dokera is the traditional name given to me at birth by my mother and my community. However, the Colombian registry office changed my name to Dayana, as they did not allow traditional names." In Dokera's language, her name means the essence and birth of the river.
Like other Indigenous Peoples in Colombia, Dokera's community has faced the assassination of their leaders, threats to burn down their homes, and forced displacement from their ancestral lands.
Dokera traveled long distances to school, faced discrimination while she was there, and struggled to learn in a language that was not her own, yet persisted in her education. She was chosen by her community to serve as a bridge for external help and at 18 she became the first Indigenous woman from her peoples and region to study at university.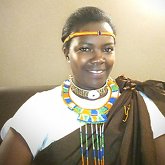 Halfway around the world, Judy Kipkenda, an Ogiek youth leader from Kenya, faced a similar experience. When she was two months old, her parents and community were displaced from their customary forest lands by agroforestry concessions and forced to integrate into a suburban community.
Judy said she suffered from acute sickness as a child as her parents did not trust conventional medicine nor had access to the traditional medicinal products of the forest. She was given a new name and recalls her teacher telling the classroom that the Ogiek people had tails, lived in the forest, and were now extinct. "In fear of what others would say, I lied and said I was Kalenjin, a different group. When the students found out I was Ogiek, I was constantly teased and bullied from that day until I completed my primary education."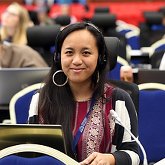 Abigail Kitma is a young leader of the Ibaloi people in the northern Philippines. She has found it challenging to connect to her language and culture amid the urban setting of her people's ancestral lands and the effects of American colonization. "I'm still learning my traditional language because we weren't taught it. I think many people thought that it was better to learn English rather than to teach our language as it will allow to find more lucrative work elsewhere."