With the quality of his soil degrading, a farmer in Vietnam's Mekong Delta is growing less rice and raising more ducks and fish to give his fields a rest and diversify his income. Halfway around the world, a farmer in Niger is turning to drought-tolerant seeds to better cope with increasingly unpredictable rainfall.
The rich agricultural lands of Vietnam's Mekong Delta and the tropical savannah and deserts of Africa's Sahel share an unlikely bond: both face the unprecedented prospect of greater food-production challenges in a future fueled by a changing climate. While climate change will affect agriculture in many countries, these two areas of the world are already seeing its impact through increased frequency and intensity of extreme weather events and hotter temperatures. These challenges also come with an opportunity for possible solutions, including more efficient use of water and innovations to boost productivity.
Economically and environmentally, Vietnam and the G5 nations of the Sahel -- Burkina Faso, Chad, Mali, Mauritania and Niger -- could not be more different. Vietnam's per capita GDP is roughly four times that of most Sahel countries. The G5 Sahel countries, grouped together in 2014 for regional development and security in West Africa, are among the planet's poorest, scoring low on the human-development index and with long histories of conflict.
Agricultural Losses Projected
The Mekong Delta is Vietnam's most productive agricultural area, contributing half of the country's rice production, 95% of its rice exports and a third of Vietnam's agricultural GDP. But in recent years, construction of upstream dams and other infrastructure has reduced the amount of fresh water available for crops, prompting farmers to extract groundwater. As a result, the land is sinking rapidly and eroding, allowing seawater to reach rivers, canals and crop lands that need fresh water to thrive. With climate change, the threats from sea-level rise and saltwater intrusion will likely increase, which could make some crops impossible to grow, according to the Vietnam Country Climate and Development Report (CCDR) – the World Bank Group's new core diagnostic to help countries tackle climate and development challenges together and chart a low-carbon, climate-resilient development path.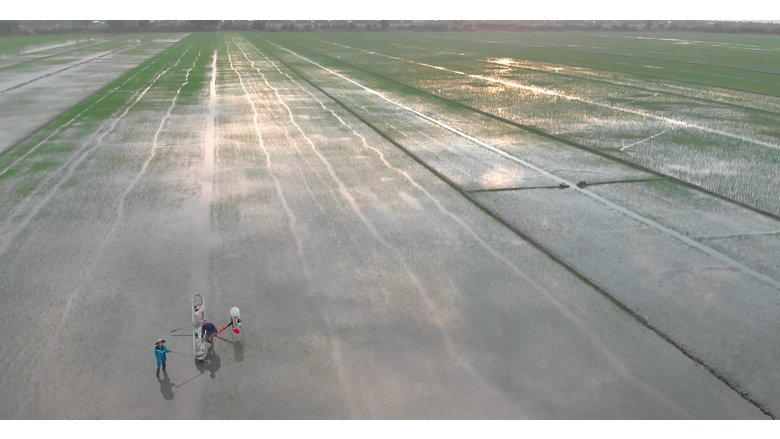 According to economic modeling done by the International Food Policy Research Institute, by 2030, Vietnam could experience agricultural losses of 5.6% under Representative Concentration Pathway 2.6, which assumes CO2 emissions start declining by 2020 and go to zero by 2100. Losses would reach 6.0% under RCP4.5, in which emissions peak around 2040, then decline, and 6.2% under RCP8.5, in which emissions rise throughout the 21st Century. These estimates are compared to a scenario without climate change where agricultural output is estimated to increase by 25% from 2010 to 2030.
In the Sahel, an Urgent Need to Step Up Development
Historically harsh conditions in the Sahel countries will likely become more extreme in a changing climate, putting more pressure on food supplies – and on a population that is frequently on the move internally and to neighboring countries. Since 2016, a series of droughts has resulted in agricultural losses and worsened food insecurity, and rising food prices since 2021 have made the situation worse.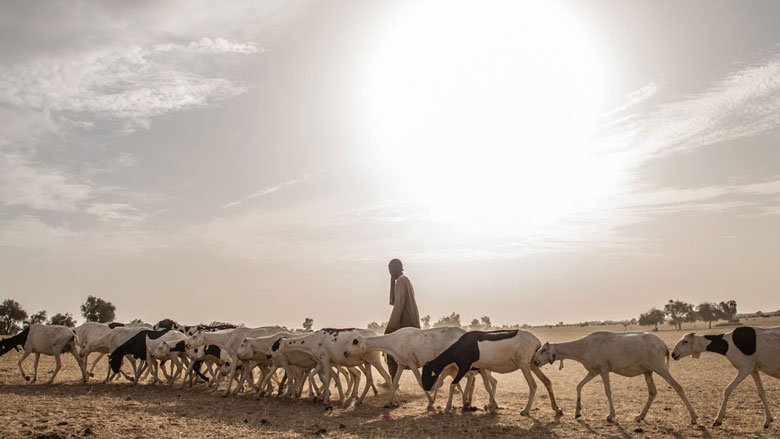 The Sahel is already one of the world's most vulnerable places to climate change. If it becomes drier and hotter in the future as expected, changes in rainfall patterns would negatively affect the yields of rainfed crops, with the magnitude of losses increasing over time, according to the Sahel CCDR. By 2050, crop revenues could fall 5 to 10% and climate shocks could cause an additional 13.5 million people to fall into poverty by 2050.
Even in the absence of climate change, it will be challenging to reduce poverty if economic growth in the Sahel remains only moderate while population growth continues at a quick pace, according to the Sahel CCDR. Stepping up development is therefore an urgent priority. The CCDR observes that, "Rapid, resilient, and inclusive growth is both the best form of adaptation to climate change and the best strategy for meeting development goals in an effective, sustainable, and productive manner. A country that makes agriculture resilient and diversifies its economy will be better prepared to handle climate-related shocks."