Libreville, GABON, September 1, 2022 - A young woman unloads cases of freshly caught fish from her boat onto the dock of the banks of the Ogooué river near the fish market of Lambaréné in Gabon. Marilou Ossawa is the President of a cooperative of smoked fish vendors, and one of the local champions who are helping raise awareness on eco-friendly fishing practices and the importance of preserving the country's natural capital – from fisheries to forest - to secure the livelihood of its people.
"From the time I was young, I always loved nature. This is why I am engaged in sensitizing people about conservation and good fishing practices," she says proudly. "Everyone either goes fishing or logging, and we are destroying our forests and killing our fish. The message I would like to share is that it is critical to help people better understand the need to protect our environment. Because every day, people are struggling to make a living. It is our best defense to fight climate change".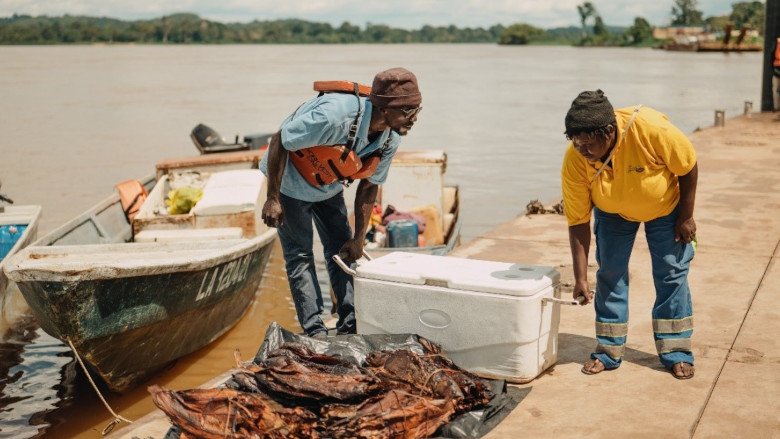 In recent years, Gabon has become a champion in protecting the environment, raising climate issues awareness and setting a vision for a Green and Blue Gabon. For the people of Gabon, a sustainable green economy is about improving people's livelihoods and preserving the biodiversity and the ecosystem services generated by the Congo Basin.