Clean cooking is considered to be one of the most difficult development challenges. Every day, almost three billion people cook over firewood or charcoal, causing grave impacts on health and the environment. Inyenyeri, an innovative Rwandan company lead by an unlikely entrepreneur, Eric Reynolds, and supported by the World Bank's Carbon Initiative for Development (Ci-Dev), has turned that challenge on its head. The company uses an unconventional approach to one of the greatest unsolved riddles of development: coming up with a scalable, truly clean and environmentally-sustainable cookstove business. To make the challenge even greater, Inyenyeri seeks to leave no one behind, even the cashless rural poor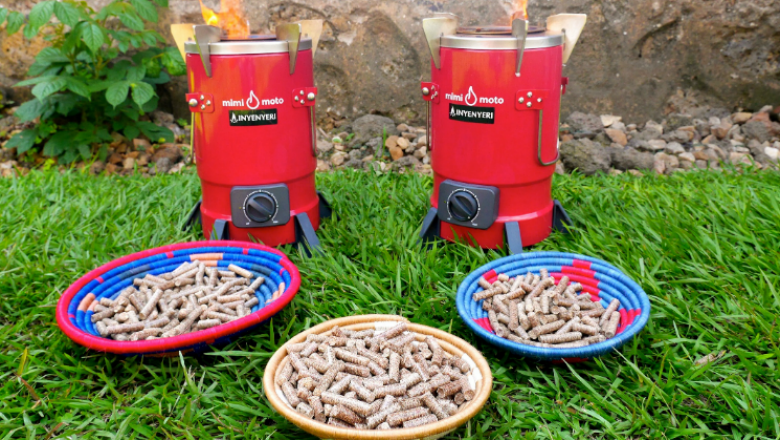 According to the World Health Organization, household air pollution from cooking with traditional fuels contributes to more than four million premature deaths every year – more than HIV, malaria, and tuberculosis combined. Mainly women and young girls are affected, who do the cooking and fuel gathering. It is estimated that rural women spend an average of three hours a day collecting wood, resulting in widespread deforestation and leading to ever-increasing erosion and fatal mudslides. Up to 34% of wood fuel harvested in sub-Saharan Africa is unsustainable, contributing to local forest degradation, greenhouse gas emissions and global warming. About 275 million people live in 'wood fuel depletion hotspots' – concentrated in South Asia and East Africa – where most demand is unsustainable
"In Rwanda, almost two-thirds of forests have been lost since the 1960s, and demand for biomass energy continues to be a major driver of deforestation," says Yasser El-Gammal, Country Manager for Rwanda. "Increasing the efficiency of the biomass energy value chains through, for example, improved cookstoves is fundamental for ensuring that energy needs are met in a sustainable way without compromising the integrity of the remaining forests."
Many companies have tried to solve these challenges by making stoves cheaper or more fuel efficient.
Perhaps because of his outsider background, Reynolds pursued a new kind of business model. After thousands of visits to the homes of Rwandan women, the Inyenyeri team figured out that the solution wasn't providing a stove or the fuel — it was a system of making both accessible together.
"You can't sell a cookstove to someone with no money, so we don't even try," Reynolds says. "It seems obvious now, but it wasn't when we began this journey."
The Inyenyeri system pairs super fuel-efficient gasification stoves with sustainable biomass fuel pellets made in Rwanda, in a utility-like model where customers only pay for the service received, not the tools to use it. The stoves are leased for free, in return for buying or trading sustainably-harvested and -collected wood for the fuel pellets. A short video from Inyenyeri, "Tea Time" video explains how it works.
However, Inyenyeri struggled to find the funding necessary to scale up the project beyond a pilot. That's when the World Bank's Carbon Initiative for Development (Ci-Dev) offered a solution with results-based climate finance. By committing to purchase 1 million certified emissions reductions (commonly known as carbon credits) that would be generated from the project in future, Ci-Dev has significantly reduced investment risks for potential private sector financiers. This security catalyzed an initial €8 million in the form of loan facility from private investor Althelia Ecosphere, which provided Inyenyeri the means to scale up. Later, the IKEA Foundation provided a €3M grant to fund a portion of core operations over three years. Inyenyeri's customer base more than doubled in number of households served since the Ci-Dev contract was signed, and a new pellet factory will let them reach 25,000 households by the end of 2019.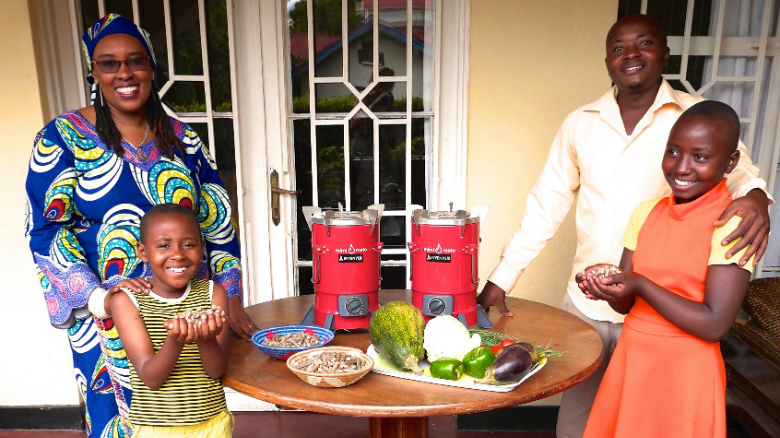 Meanwhile, Inyenyeri is bringing their solution to the one of the most vulnerable populations – refugees. Again, the IKEA Foundation is helping with an additional $1M grant, which forms part of a new $2.5M financing package secured through a partnership with the Government of Belgium, UNHCR, and Norad, aiming to supply nearly 20,000 people in the Kigeme Refugee Camp in Rwanda with clean cooking solutions. UNHCR has seen that refugees in the camp are already benefitting from the clean cookstoves: "The feedback from refugees on the fuel plus stove offered by Inyenyeri has been nothing but positive," said Jakob Oster, a UNHCR Livelihood officer.
This approach of focusing on the fuel instead of just the stoves is gaining recognition for its impact. "A recent report found that alternative biomass fuel models like Inyenyeri's hold tremendous promise for sub-Saharan Africa, but they have yet to scale up," said Marc Sadler, World Bank Practice Manager for Climate Funds Management. "That is why Inyenyeri's recent achievements are so important, as the company successfully mobilizes the private and other sources of finance it needs to accelerate growth and reach larger populations."
In the meantime, Inyenyeri has some ambitious goals. "We hope Rwanda can become the first developing country in sub Saharan Africa to move beyond charcoal," says Reynolds. "The way results-based carbon finance is being used by the World Bank can help leverage the resources we'll need to achieve that ambitious goal. Extending this model to households across sub-Saharan Africa and South Asia could result in the opportunity for two gigatons of CO2 reduction each year. Now that's a 'gigatunity' worth pursuing, no matter how steep the climb."
In December 2018, the Clean Development Mechanisms Program of Activities (CDM POA) for this initiative was formally approved, making Inyenyeri the first entity to certify pellet fuel sales as a validated proxy for avoided CO2e emissions.
Inyenyeri's innovative business model and tangible benefits was recently recognized in the New York Times. The article introduced Inyenyeri to a global audience and highlighted the transformative role of clean cooking in the everyday lives of rural communities.