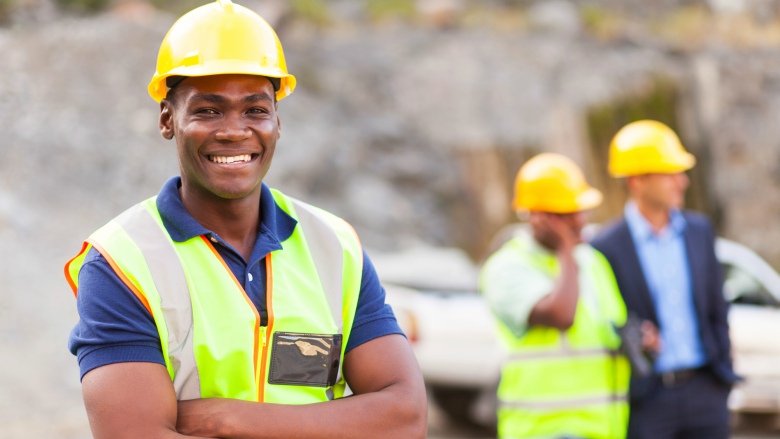 Local economic development and diversification policies are becoming a priority in many mineral-rich developing countries. These policies aim to ensure extractive industries support the development of other sectors and contribute to the country's overall economic growth. These policies often focus on job creation, technology transfer, skills development, and local economic diversification for increased benefits to extractive industries host communities.
The World Bank's Extractives-Led Local Economic Diversification (ELLED) program promotes the integration of extractive industries projects into local economic diversification programs and encourages the development of competitive local industries and skilled labor, and the creation of synergy between public and private sector initiatives and investment projects.
The Bank's ELLED program also supports cutting-edge research and the systematization and sharing of existing knowledge to address extractives-related policy challenges, including local content policies, climate smart investment, strategic spatial planning, forward looking value chains, and the development of network economies. The program comprises an online interactive Community of Practice (CoP) that connects policy makers, companies, academics, and other practitioners to share resources, seek ideas and feedback from peers, and to discuss topics related to ELLED.
The ELLED CoP boasts a resource library on local content policies and countries' experience, as well as webinars on a variety of topics associated with local participation and extractives-led local economic resilience. Ensuring that extractive industries are not disconnected from the overall economy of host countries is one of the most important means to improve the economic and social development outcomes of mineral production. The goal of the ELLED CoP is to connect and empower the people working to improve this key aspect of natural resource management.
The following materials and discussions are posted on the CoP:

· New reports, case studies, guidance, and other tools

· Relevant news on government policy changes, extractive industry company programs, and major project announcements

· Consulting opportunities, jobs, and funding sources related to ELLED initiatives

· A calendar of relevant events

· Training courses and other professional development opportunities
The ELLED CoP regularly hosts webinars on key themes, which are targeted at experts and practitioners with a high-level of knowledge. This provides an opportunity for discussions that dive into the real practicalities and details of making ELLED-related programs successful.
A monthly newsletter summarizing the ELLED CoP's activities and new developments around the world related to government policy changes and major initiatives of extractive industries, aid organizations, and other actors is produced every month.
The ELLED CoP, which is supported by the World Bank-led Extractives Global Programmatic Support multi-donor trust fund, is managed in partnership with Mining Shared Value, an initiative of the non-profit organization Engineers Without Borders Canada.
GET INVOLVED
If you are working in the extractive industries sector with a current focus on ELLED-related programs, click here to request access to the ELLED CoP.