Insect and hydroponic crop farming, for both human food and animal feed, have the potential to increase access to nutritious food, while creating millions of jobs, improving the climate and the environment, and strengthening national economies, according to a new World Bank report 'Insect and Hydroponic Farming in Africa: The New Circular Food Economy'.
At this seminar, lead author of the report Dorte Verner, World Bank Lead Agriculture Economist, introduced the main points of the report.
Date/Time:
8am-9am, Friday January 21, 2022 (Japan Standard Time)
Speaker: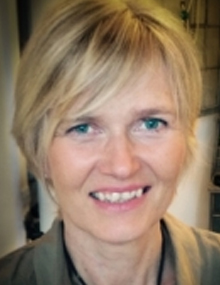 Dorte Verner
Lead Agriculture Economist, Agriculture and Food Global Practice, World Bank
Dorte Verner is Lead Agriculture Economist in Food and Agriculture Global Practice (GFADR). Dorte's work has been focused in Caribbean and Latin America and The Middle East and North Africa where she has developed projects, led knowledge products, and published books and papers in the areas of agriculture and economic development, climate change adaptation, labor markets, youth at risk, and poverty reduction. Before she joined the Bank, she worked in the Development Center of the OECD and as a researcher at the European University Institute and Paris 1 and holds a Ph.D. in Macroeconomics and Econometrics from the European University Institute, Italy, and a postgraduate degree in Economics from the University of Aarhus, Denmark.
Presentation material:
Insect and Hydroponic Farming in Africa: The New Circular Food Economy (PDF)
Related Seminars

World Bank Group Morning Seminar
Please check World Bank Group Tokyo Lives Stream YouTube for recordings of the previous seminars.