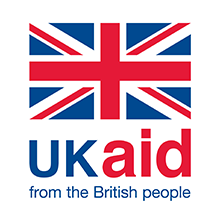 Tanzania is experiencing rapid and unplanned urbanization, contributing to an increase in economic and social vulnerability to climate related risk. In 2016, the Tanzania Urban Resilience Programme was established to mitigate this risk through coordinated and strategic action. Led by the Government of Tanzania – with implementation support from the World Bank and funding from the UK Department for International Development – the programme has made critical contributions to improved risk identification, risk reduction, and emergency preparedness. As it passes its midpoint in implementation, sustainability planning for programme initiatives is focussing on two key priorities:
(1) climate smart infrastructure
and
(2) resilience in innovation and education
. URTZ 2019 will address these priorities over two days of panel sessions, workshops, and exhibitions on resilient urbanization.
Aiming to serve not only as a knowledge exchange, but as a model for sustainable solutions, the conference will be delivered as Tanzania's first major zero waste event, in collaboration with Nipe Fagio – a civil society organization that aims to turn Dar es Salaam into a cleaner, more sustainable city. More about Nipe Fagio here: www.facebook.com/pg/NipeFagioTanzania
URTZ is supported by the Global Facility for Disaster Reduction and Recovery's Understanding Risk, a global community of experts and practitioners with interest in the field of disaster risk identification, specifically risk assessment and risk communication. More information on UR here: https://understandrisk.org/
Call for Artists
Creating Resilience – an art exhibition – invites artists of all forms to transform the city's top polluting materials into thought-provoking creative works. More information: www.studio19.co.tz/creatingresilience.html