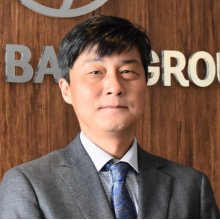 World Bank Country Manager for Mongolia
Taehyun Lee, a South Korean national, is the World Bank Country Manager for Mongolia.
Mr. Lee joined the Bank in 2010 as a Senior Economist for Sudan and Ethiopia in African region. He has since held various positions in the Bank including Lead Economist for Afghanistan and the most recent assignment as Lead Country Economist and Program Leader for Equitable Growth, Finance, and Institutions (EFI) Practice Group for Nepal, Sri Lanka, and Maldives. He has led various important World Bank engagement including various lending operations and knowledge products in the countries.
Mr. Lee also served as Senior Country Economist for Mongolia based in Ulaanbaatar from 2013-2017. During his assignment in Mongolia, he led the World Bank's engagement in macro-economic and fiscal policy, financial sector development, public financial management, and growth strategy and structural reform to support Mongolia's growth.
Taehyun has a Ph.D. in Economics from the University of Washington, Seattle, U.S.