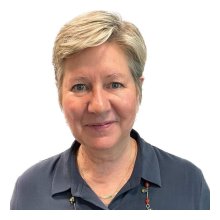 Operations Manager for Vietnam
Kathy Whimp assumed her position as the Operations Manager for the World Bank in Vietnam on July 1, 2023. In her new capacity, she is engaged in the development and quality implementation of the World Bank's program in Vietnam.
Kathy has more than 35 years of professional experience in development of which more than 25 years has been spent in East Asia and the Pacific. She has also worked in Africa East, Africa West and South Asia regions and held positions in Kenya and Indonesia. Her most recent assignment was as Operations Manager in Nigeria. Kathy holds graduate and postgraduate degrees in law from the University of Adelaide.