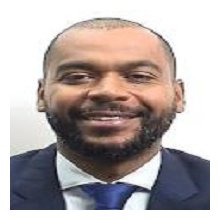 Alternate Executive Director: EDS13
EDS Executive Directors
Mr. Harold Tavares currently serves as Alternate Executive Director for the World Bank Group's Africa Group II (EDS13). A tireless advocate for socioeconomic and human capital development, he previously served as Chief of Staff to the Prime Minister of the Republic of Cabo Verde. In that capacity, he served as Principal Advisor to the Head of Government on a wide range of national and international issues. A longtime resident of both the United States and Cabo Verde, Harold has worked extensively to strengthen the bilateral relationship between both countries and to raise awareness for African opportunities and challenges among American stakeholders.
A true citizen of the world, Mr. Tavares' work, perspective, and insights span six continents. Concurrent with his responsibilities as Chief of Staff to the Prime Minister, he served as CEO and Commercial Director for the Ocean Race (Cabo Verde) and Deputy Commissioner for the Cabo Verde Pavilion at Expo Dubai. The earlier phase of his career was devoted to advancing American higher education as a Senior Administrator. He was instrumental in forging myriad global partnerships for Bridgewater State University in Massachusetts and served as the institution's Administrative Director for the Mandela Washington Fellowship Program.
Mr. Tavares holds two graduate degrees, namely in Financial Economics from Boston University and in Public Administration from Bridgewater State University. He has been a steadfast supporter of the Young African Leaders Initiative and founded CV Next, an innovative program to provide Caboverdean youth with worldwide insights and exposure. In 2020, he was recognized by Most Influential People of African Descent as a top achiever under the age of 40.