Inequality in Focus, April 2013: Spotlight on South Africa and on Food Insecurity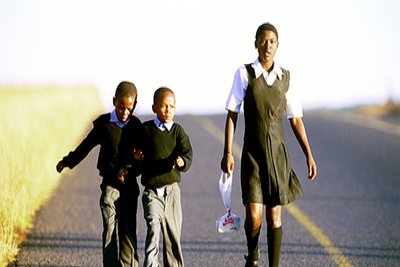 In this issue
"The State of Opportunities in South Africa: Inequality Among Children and in the Labor Market"
"Climate Change and Inequality: What Can Current Patterns of Food Insecurity Tell Us?"
The quarterly newsletter Inequality in Focus continues to explore aspects of inequality, this time taking us to South Africa and, in the second article, exploring the connection between climate change, food insecurity and inequality. Access the latest issue here.
Apartheid's Legacy: Inequality of Opportunity
South Africa, the African continent's largest economy by far, displays strikingly high and persistent inequality for an upper middle-income country. Ambar Narayan and Sandeep Mahajan tell us that this is due, in large part, to the enduring legacy of the apartheid system, which denied rights to non-whites.

Inequality in South Africa is an enduring legacy of the apartheid system, which denied non-whites the chance to accumulate capital in any form.

Climate Change Effects on Food Insecurity
Much of the discussion about climate change and inequality focuses on how greenhouse gas emissions of wealthy nations contribute to the climate impacts suffered by poor countries. So how will climate change affect the food security of poor households in rural and urban areas? Nancy McCarthy, Leslie Lipper and Maximillian Ashwill lay out evidence showing that the urban poor will be especially vulnerable as food prices rise. Read more.

Because poor people in urban environments spend a large share of their budgets on food, they will be hit disproportionally by higher food prices...In rural areas, the impacts will be more complex.