Winning Investors Who Come Knocking
Trinidad and Tobago Improves Investment Facilitation
July 18, 2014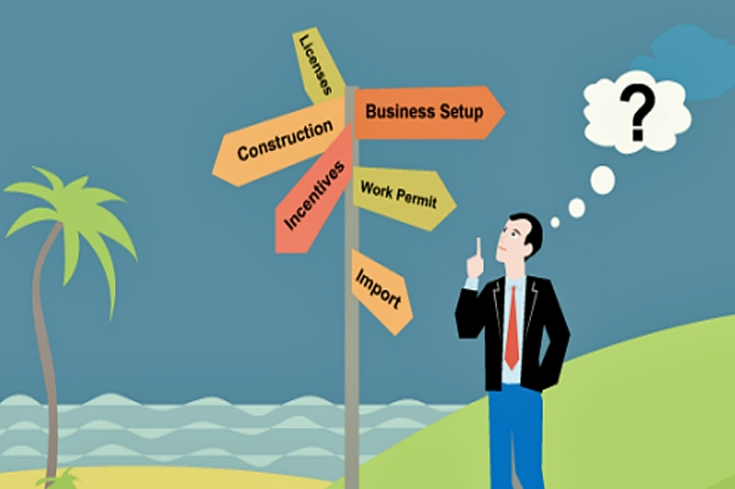 Investment facilitation—effectively providing potential investors with country and sector information—is crucial to winning much needed foreign investment. An objective measurement of the performance of the investment facilitation services of InvesTT led to a number of operational recommendations that, following discussions with senior policymakers and agency staff, became the building blocks for an action plan designed to improve InvesTT's responsiveness to investors over the coming year.
Challenge
Effectively responding to inquiries from foreign investors is a critical first step towards attracting investment into desired sectors. However, a Global Investment Promotion Best Practices (GIPB) assessment in 2012 found that investment facilitation services in Trinidad and Tobago were in need of improvement, with investor inquiries handled at average levels compared to the rest of the world.
Solution
In line with World Bank recommendations, the Government of Trinidad and Tobago separated InvesTT from Evolving TecKnologies and Enterprise Development Company Limited (eTecK) as the country's dedicated investment promotion agency. In addition, in an effort to diversify its economy, the Government developed a four-year sector development plan with disbursement of funds tied to the achievement of specific indicators. One of these indicators is improved handling of investor inquiries, by 20 percentage points by 2015 compared to the 2012 baseline.
For these reasons, Trinidad and Tobago needed to improve its investment facilitation services and requested a second GIPB assessment from the Bank. The 2013 GIPB assessment found that InvesTT had improved its inquiry handling performance by 7 percentage points compared to its 2012 results. In addition, it identified major areas in need of improvement: poor sector information, service inconsistency, and a need to place more emphasis on promotion as a key element of facilitation. The GIPB provided specific recommendations to address each of these areas. The Bank organized a workshop with senior policymakers to discuss a way forward, followed by a full-day working session with InvesTT's President and staff to discuss the GIPB assessment results in more detail and develop an action plan for continued improvement.
Results
The six detailed operational recommendations delivered to the Government in the 49-page results report, combined with the workshop discussions, increased implementation capacity for the client agency. This result will help the Government increase the quality of facilitation services offered to investors by minimizing service inconsistency, improving promotion of priority sectors, and strengthening customer service.
The GIPB informed Government policies and strategies. Senior officials from the Ministry of Trade, Industry, Investment, and Communications (MTIIC) including the Permanent Secretary, staff from Monitoring and Evaluation (M&E), Trade and Investment, Policy/Strategy, and members of the Board and management of InvesTT agreed that more attention needed to be paid to the newly identified priority sectors—among them information and communications technology (ICT), maritime, agribusiness, tourism, clean technologies and creative industries—to analyze further their competitiveness, develop winning value propositions, and make them a clear priority within InvesTT's facilitation strategy. The new President of InvesTT joined the workshop and agreed with the recommendations in the report and expressed her commitment to developing new strategies.
By using two 'mystery shopper' investors, the GIPB assessment provided an objective measurement of InvesTT's facilitation performance from the investors' point of view and shed light on five specific areas for improvement. These included:
· Lack of follow-up to convert investor interest into strong leads.
· Inconsistency in the quality and depth of responses to investor inquiries.
· Limited efforts in promoting Trinidad & Tobago and its key sectors online and offline.
· Less than optimal customer service as a result of a burdensome inquiry screening mechanism.
InvesTT is now considering instituting its own mystery shopper testing as a means to monitor the level of services offered to investors.

The assessment was the single most important input to our strategic planning.

Racquel Moses
President of InvesTT
Bank Group Contribution
This activity was completed as a Just-In-Time Reimbursable Advisory Service (RAS). The budget for this work was under US$50,000. It was completed within four months. The Bank utilized its long-standing Global Investment Promotion Best Practices (GIPB) survey methodology.
Partners
This engagement was a successful collaboration across several Bank groups, including Finance and Private Sector Development for Latin America and the Caribbean (LCSPF) and the joint World Bank-International Finance Corporation (IFC) Investment Climate Department (CIC). The IFC office in Port of Spain provided invaluable local support. The GIPB methodology is jointly owned by the Bank, the IFC, and the Multilateral Investment Guarantee Agency (MIGA). Key external partners included the Ministry of Trade, Industry, Investment, and Communications (MTIIC) and InvesTT. The four-year sector development plan was partially funded by the European Commission (EC).
Moving Forward
The Government has requested additional annual GIPB assessments through 2015 aimed at measuring and continuously improving the investment facilitation effectiveness of InvesTT. Future assessments will likely be incorporated into a larger technical assistance program currently under discussion. Additionally, CIC remains available to respond to follow up questions from InvesTT.
Beneficiaries
The program's direct beneficiaries include the MTIIC and InvesTT. Implementation of the report's recommendations will also benefit the private sector in Trinidad and Tobago because investors will receive higher quality information and assistance from the country's investment promotion agency. Ultimately, the people of Trinidad and Tobago will benefit as increased investment in the private sector contributes to growth and creates jobs.
Racquel Moses, the President of InvesTT, stated, "From my perspective, the GIPB assessment was the single most important input to our strategic planning that assisted InvesTT in defining our goals and potential as an IPA [investment promotion agency]."