Armenia: Addressing Social Vulnerability and Strengthening Competitiveness
Accelerating economic growth and job creation through economic diversification
April 15, 2014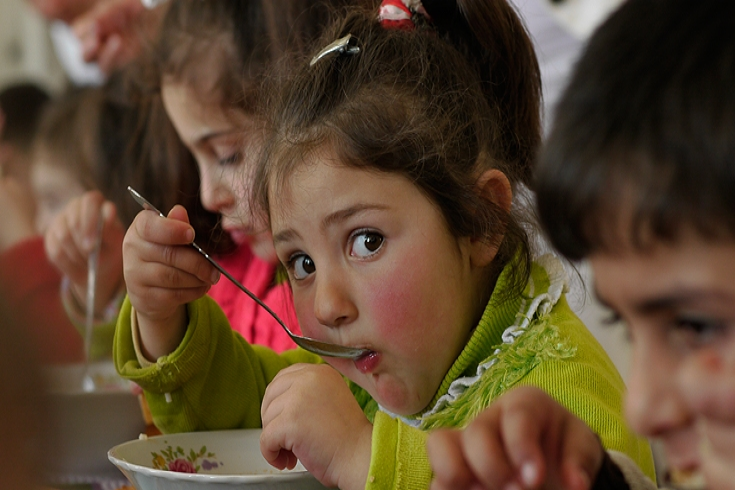 Armenia was able to weather the impact of the global crisis and is well positioned for sustained growth. Macro-stability was restored, and economic growth averaged 4.7 percent per annum between 2010 and 2012, reaching 7.2 percent in 2012. Targeting of social protection improved, and households in the bottom quintile received about 75 percent of benefits in 2011 compared with 67 percent in 2008. On the private sector front, credit to the economy increased by over 250 percent in nominal terms between December 2008 and December 2012, while Armenia's Doing Business ranking improved by 12 points, to 32nd out of 185 countries in 2013.

95%
of Armenians have access to qualified family practices for basic health care services, increased from 85% in 2010.
Challenge
Armenia is a middle-income country with poor labor market outcomes, high unemployment, inadequate coverage of social protection, and insufficient investments and firm creation. Triggered by the global crisis, a 14 percent economic contraction in 2009 resulted in a significant poverty increase. Poverty incidence rose to almost 36 percent in 2010 and declined slightly to 35 percent in 2011; the rate of extreme poverty, as measured by the percentage of the population living below the food poverty line, doubled to 4 percent. Unemployment soared and the poverty headcount index increased from 28 percent in 2008 to 36 percent in 2010. The severe underutilization of labor translated into a lack of opportunities, notably for the bottom 40 percent of the population. The crisis also revealed deep-seated vulnerabilities in Armenia's precrisis period: over dependence on commodities and remittances for financing imports and excessive growth in the non-tradable sectors, particularly construction. Armenia's strong economic growth throughout the eight years preceding the global crisis was largely based on the construction sector. Following the collapse of this sector, which contributed to almost 11 percentage points of the total 14 economic contraction in 2009, Armenia faced a tremendous challenge to diversify its economy. The most binding constraints to growth included weak conditions for fair competition,
high administrative and regulatory costs to firms, insufficient and low-quality infrastructure, the shallow nature of financial intermediation, and underinvestment in human capital.

Unless we pay the bills, we will have no gas or power supply, and it will be very hard for us to keep the kids warm and to bathe them. The allowance never runs late. If it does, our family will face a catastrophe. We lived the worse years, when there was no electricity. It would be bad, dark and cold.

Lousine Martirosyan
The Martirosyans, an extended family of 11, have no permanent employment. The family's monthly income is 44,000 drams (US$110) from the FBP, barely enough to pay utility bills, and the mother's pension of 60,000 drams (US$150), used for medication.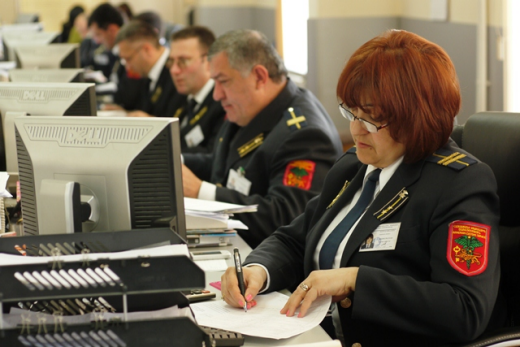 Solution
The World Bank Group program was flexible, selective, and highly complementary, particularly with respect to synergies with the International Finance Corporation (IFC) and other donors. This allowed a timely and appropriate response to Armenia's needs at the time of the crisis, when the program focused on addressing vulnerability and mitigating the adverse effects on poverty, and during the post-crisis recovery, when the focus shifted toward strengthening the foundations for medium-term growth.
The financing program sought to leverage support from other development partners and the private sector, and encompassed a number of social, economic, financial, and infrastructure dimensions. Some examples include information and communications technology (ICT)-based innovation building, small and medium-sized enterprise (SME) development, and support to the government in managing a sound macroeconomic and fiscal framework, while protecting the poor and strengthening the management of the social transfers, education, and health programs. Key contributing projects included the Social Investment Fund Project, the Education Quality and Relevance Project, the Health System Modernization Project, the Irrigation System Enhancement Project, the Lifeline Road Network Improvement Project, and the Access to Finance for SMEs.

My kid has been going there for two years now. It is very productive. We get to have free time around the house, and the kid comes home with homework done. Our child now knows the letters.

Armineh Baghdasaryan
Resident of Marmashen. The kindergarten building in Marmashen was destroyed by the 1988 earthquake. With financial support from the World Bank, a new preschool was constructed and opened in the locality. Now, 28 children attend.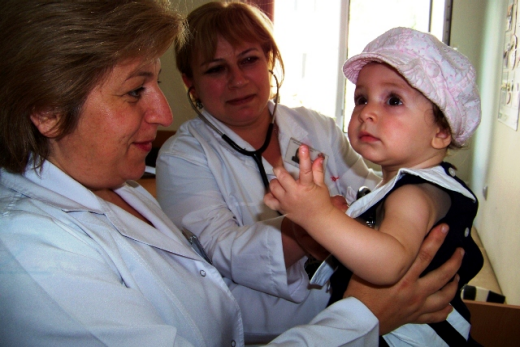 Results
Through a range of development policy operations, investment lending, and analytic and advisory services (AAA), the Bank contributed to restoring Armenia's sustainable medium-term macroeconomic stability, improving the coverage and targeting of the social protection system, increasing public resource mobilization, and managing financial sector risks and vulnerability. Some of the key outcomes supported by the Bank are highlighted below:
Following the 2009 recession and a 14 percent decline in GDP growth, the economy expanded by 7 percent in 2012.
The social protection and pension share of total spending increased from 25 percent in 2008 to 32 percent in 2011, raising the number of Family Benefit Program (FBP) beneficiaries from 89,000 in 2008 to about 95,000 families in 2011.
The share of cash transfers to the poorest households under the FBP increased to 75 percent in 2011 from 67 percent in 2008, boosting the coverage of the poor from 34 percent in 2007 to 37 percent in 2011.
Access of the poor to health care improved. Increased hospital reimbursement helped reduce out-of-pocket expenditures from almost 51 percent in 2008 to 38 percent in 2011, and access to qualified family practices for basic health care services increased from 85 percent of the population in 2010 to 95 percent as of April 2013. In-patient services for the poorest income quintile increased from 3.5 percent in 2008 to 3.8 percent in 2011.
Funding was introduced and expanded for the school readiness (preschool) program, benefiting about 20,000 children during 2011–12.
A quality assurance system for higher education to increase equitable access was introduced.
Customs administration was improved, with the share of green channel releases increasing from 15 percent in 2008 to over 65 percent in 2012.
Armenia's overall Doing Business ranking improved from 44 to 32 between 2008 and 2012; the Trading across Borders ranking improved from 143 to 107 over the same period.
Credit to the economy increased by over 250 percent in nominal terms between December 2008 and December 2012. The ratio of loans to GDP (excluding mortgage and consumer loans) increased to 41 percent at end-2012, compared with 10 percent in December 2010.
Renewable energy generation and energy efficiency increased. In 2012, the 220 MW capacity of renewable energy generation was 64 percent higher than in 2008. IFC helped build capacity to finance energy-efficiency investments by SMEs and provided US$30 million to finance seven energy-efficiency projects with expected energy savings of 8,339 MWh/y and greenhouse gas (GHG) emissions avoidance of 1,245 tons CO2 emissions annually.
Water losses were cut by about two-thirds, from 23 percent in 2009 to an estimated 6–7 percent in 2013.
Internet access improved markedly, from 18 percent in 2008 to 52 percent at end-2012. In November 2012, 35 percent of households had home computers, compared with 25 percent in 2008.
The IT workforce increased from 5,000 in 2008 to 9,355 as of end-2012. The Global Competitiveness Report noted significant gains between 2008/09 and 2012/13 with regard to technological readiness, including e-access, foreign direct investment (FDI) technology transfer, firm-level technology absorption, and the availability of the latest technologies.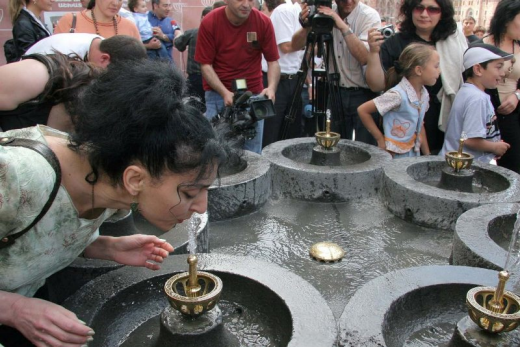 IDA Results
Below are some selected results supported through International Development Association (IDA) financing:
Enrollment of preschool-age children increased from 31 percent in 2008/09 to 75 percent in 2012/13.
Progress was made in improving the quality assurance standards of universities through legislation approved in 2012 on their accreditation.
Tax administration improved, with 20 percent of tax returns filed electronically in 2011, up from 0 percent in 2008.
The annual number of tax payments was drastically reduced from 50 to 13, and the annual time needed to pay taxes was shortened from 581 to 380 hours in 2006–11, following a Government decision in 2012 to reduce the number of tax payments for social security contributions, corporate income, property and land taxes, and other.
Bank Group Contribution
The above results were supported by a World Bank-financing envelope of US$686 million, of which US$285 was from IDA financing. In addition, the program was supported by a Trust Fund portfolio consisting of 20 projects with a total commitment of about US$6 million. IFC invested US$224 million—more than in the preceding 14 years—through 34 operations in the banking, leasing, mining, real estate, agriculture, and energy sectors. In response to the challenges that arose during the crisis, the Country Partnership Strategy (CPS) contributed to improving social protection targeting, restoring macroeconomic stability, strengthening governance and public financial management, enhancing the transparency and accountability of the public sector, and improving the performance of the judicial system. Significant progress was made toward four other key goals of the CPS program: (i) fostering the economy and technological progress; (ii) supporting competition and private sector development; (iii) improving road, energy, irrigation, and water infrastructure; and (iv) promoting human capital development. The World Bank program appropriately focused on addressing vulnerability and mitigating the adverse poverty effects of the crisis, and strengthening the foundations for medium-term competitiveness and growth. Over the course of implementation of the CPS, the country and global economic environment changed and the program adequately adapted to those changes.
The active lending portfolio consists of 15 projects, with total net commitments amounting to US$395 million. In addition, the Armenia program is supported through technical assistance and economic and sector work, and by 20 recipient-executed Trust Funds in support of project preparation and areas such as public sector capacity building, public financial management, and food safety.
Partners
The World Bank has maintained close partnerships with other donors, including: the U.S. Agency for International Development (USAID), in the areas of private and financial sector development, water sector reforms, human development, and regulatory reforms; the Asian Development Bank (ADB), in the areas of road rehabilitation and urban transport, solid waste management, and water; the European Union (EU), in the area of trade-related, judicial, social
protection, and public sector modernization reforms; the Eurasian Development Bank (EDB), in the areas of irrigation, agriculture, and rural development; the United Nations Development Programme (UNDP) and other UN agencies, in the areas of social protection, health, a strengthened national statistic capacity, and disaster risk mitigation; the Organization for Security and Cooperation in Europe (OSCE), in the area of guillotine regulatory and public sector modernization reforms; and the European Bank for Reconstruction and Development (EBRD), in the areas of water sector, transport, and e-procurement reforms. The Bank has also closely coordinated with the International Monetary Fund (IMF) in the areas of macroeconomic monitoring, financial sector reform, tax administration, and policy reform. This multilateral cooperation has allowed for an effective contribution toward the Government's efforts to improve governance, create new infrastructure, modernize health facilities, reduce poverty and improve social service delivery, and boost economic growth.
Moving Forward
The overarching objective of the ongoing CPS, endorsed in October 2013, is to support the Government's vision for boosting shared prosperity and reducing poverty through accelerated economic growth and job creation. The main binding constraints to achieving these goals are poor labor market outcomes, notably high unemployment and low-paid employment, inadequate coverage and targeting of the social protection systems, and insufficient investment and firm creation that would spur competitiveness and growth. The severe underutilization of labor translates into a lack of opportunities, notably for the bottom 40 percent of the population, whose households have fewer people employed and lower earnings. Reversing this trend requires policies that promote equality of opportunity and create an enabling environment for private sector–led job creation.
In response to these challenges, the World Bank will continue to support competitiveness and job creation, which is expected to foster the income growth of the bottom 40 percent of the population, and the improved efficiency and targeting of social services, with a focus on the most vulnerable segments of the population. Improving governance and anti-corruption (GAC) measures in public services is a cross-cutting theme.
The FY14-17 CPS envisages an International Bank for Reconstruction and Development (IBRD)/IDA program estimated to amount to US$684 million, including US$84 million from IDA financing for FY14. Armenia will graduate from IDA by the end of the IDA 16 Replenishment period.
IFC will maintain a strong commitment program of around US$40 million per year plus an additional trade finance volume of up to US$30 million, subject to market demand and the availability of viable investments.