Improved services and better resource management in Argentina
The Subnational Government Public Sector Modernization Program
March 5, 2014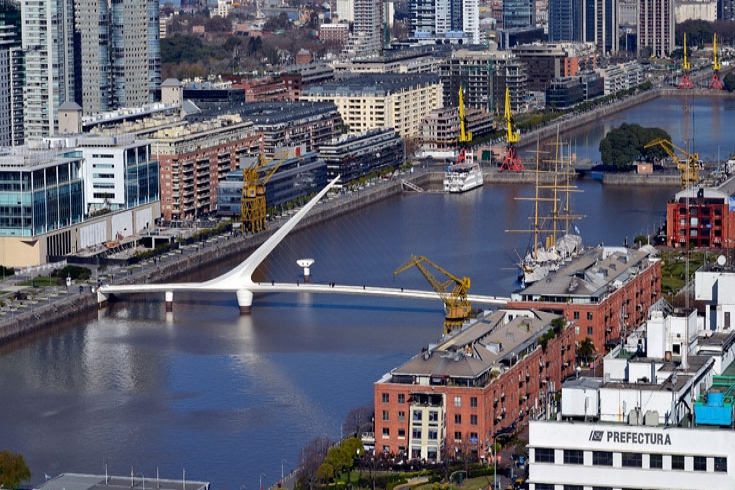 The project aimed to improve the capabilities of the provincial Governments and their municipalities to effectively manage their resources and improve the quality of Government administrative services. As a result, between 2010 and 2013, two provinces increased the ratio of collected provincial taxes by more than 15%; one province increased its staff operating under integrated payroll information systems in human resources from 0 to 40%; and information exchanges now regularly occur between property registries and cadaster in two provinces.
Challenge
After Argentina recovered from the 2001-02 crisis, the country faced the challenge of establishing the foundation for sustainable and more equitable growth, which required difficult structural and governance reforms. Increasing public sector transparency and efficiency, and improving institutions at a national and subnational level was crucial.
The bulk of Argentine social services are provided by its 24 provincial Governments (including the City of Buenos Aires) and 2,150 local Governments which vary in fiscal and social performance, as well as size, populations and endowments.
Many Governments were ill-prepared to meet growing demands for improved services related to enhancing local development, economic competitiveness and safety nets to deal with poverty and unemployment. Also, many municipalities were entirely dependent on the provinces for their organization and taxing powers.
Approach
The Subnational Government Public Sector Modernization Project was designed to build off of past efforts at a subnational level (provincial and municipal development operations) which had indicated that provinces that modernized their administrations had more opportunities of fiscal autonomy, a greater cushion for economic downturns, and were better able to balance their accounts.
In response to the Ministry of the Interior's call for institutional strengthening support, the provincial Governments applied for technical assistance. The provinces supported by the project demonstrated progress in their core sector areas and reforms were undertaken in judicial management, electronic Government, and public registries, among others.
Results
Significant progress towards improving subnational capabilities to effectively manage resources and increase the quality of Government administrative services has been demonstrated. The public sector management areas supported under this project are starting to contribute significantly to economic efficiency.
Streamlining processes, organizational modernization, and better data management have resulted in improved decision-making and resource planning.
The project has helped to support improvements such as:
In Mendoza, IDs can be issued in one week (previously one year) following the modernization of the civil registry.
In Formosa, tax collection increased 40% between September 2010 and 2012. Also, an interface between the territorial cadaster administration and Real State Property Register Systems was developed, and the fiscal valuation process for property has been reduced to 10 days.
In Chubut, 40% of staff has been integrated into the electronic payroll system and personnel information system, and tax collection increased 25% between September 2010 and 2012.
Santa Fe increased the service capacity of its Data Center by 300% and Salta by 80%, and costs have reduced significantly.
Bank Contribution
This US$40 million loan built upon previous efforts to modernize Argentine's provincial administrations and their municipalities (First and Second Provincial Development Loans as well as the Municipal Development Operations). These operations contributed to significant progress in areas such as tax and financial administration and property registration.
Moving Forward
In a workshop held in 2012, provinces reaffirmed their commitment to the reforms. Puerto Madryn municipality and the province of Mendoza engaged in related activities with their own resources, and the province of Formosa developed a support plan for the territorial information system.
There are positive signals that future World Bank engagement in Argentina would include a focus on strengthening subnational capacities for public service delivery.
Beneficiaries
The project supported the Ministry of the Interior (the coordination mechanism amongst provinces) and a set of provinces that carried out public sector modernization projects. The seven provinces that participated were Chubut, Formosa, Mendoza, Neuquén, Rio Negro, Salta and Santa Fe.