Environmental and Social Framework (ESF) Guidance Notes for Borrowers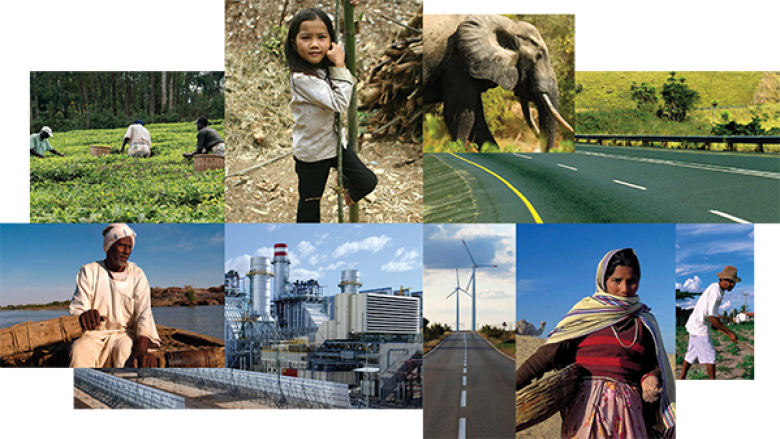 The ten Environmental and Social Standards (ESS) included in the World Bank's new Environmental and Social Framework set out the requirements that apply to borrowing countries related to the identification, assessment, and management of environmental and social risks and impacts associated with projects financed by the World Bank through Investment Project Financing (IPF).
The World Bank has developed Guidance Notes for Borrowers to help explain the requirements of the ESSs; they are not World Bank policy, nor are they mandatory.
The Guidance Notes for Borrowers were open for comment from November 2 to December 22, 2017. We received 79 submissions from 113 stakeholders. All of the comments were considered as the Guidance Notes were revised.
The Guidance Notes for Borrowers are living documents and will be reviewed and updated periodically as the World Bank learns from the implementation of the ESF.
You will find below: a high-level summary of comments received during the comment period, along with World Bank responses; the revised Guidance Notes; and the comments submitted during the comment period.

High-Level Summary Response Matrix of Comments Received on the Draft Guidance Notes for Borrowers (PDF)
Guidance Notes for Borrowers:
ESS1: Assessment and Management of Environmental and Social Risks and Impacts (June 2018; with tracked changes)
ESS2: Labor and Working Conditions (June 2018; with tracked changes)
ESS3: Resource Efficiency and Pollution Prevention and Management (June 2018; with tracked changes)
ESS4: Community Health and Safety (June 2018; with tracked changes)
ESS5: Land Acquisition, Restrictions on Land Use and Involuntary Resettlement (June2018; with tracked changes)
ESS6: Biodiversity Conservation and Sustainable Management of Living Natural Resources (June 2018; with tracked changes)
ESS7: Indigenous Peoples/Sub-Saharan African Historically Underserved Traditional Local Communities (June 2018; with tracked changes)
ESS8: Cultural Heritage (June 2018; with tracked changes)
ESS9: Financial Intermediaries (June 2018; with tracked changes)
ESS10: Stakeholder Engagement and Information Disclosure (June 2018; with tracked changes)
Acronyms, abbreviations and glossary (PDF)