FEATURE STORY
Experts Come Together for Pivotal Forum on Understanding Disaster Risk
June 30, 2014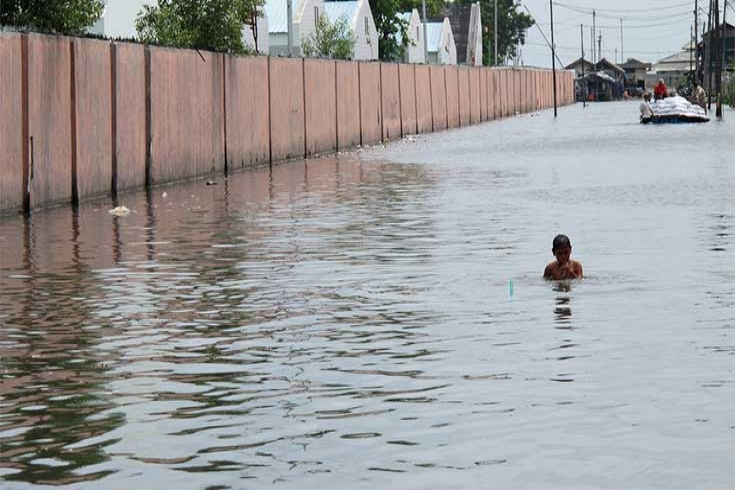 story highlight
Over 800 disaster management practitioners and leaders from around the globe gathered in London for the Understanding Risk (UR) Forum
Forum helps communities tackle disaster issues as annual cost of natural disasters rises to nearly $200 billion
The number of natural disasters has nearly doubled in the last three decades, with the cost of these events rising substantially–from around $50 billion annually in the 1980's, to just under $200 billion per year in the last decade. Understanding disaster risks is critical for countries to limit the human and financial impacts caused by floods, cyclones, earthquakes and any other potentially damaging natural events.
To better advance this understanding, over 800 disaster management practitioners and leaders from government, civil society, technology and financial companies from around the globe gathered in London from June 30-July 4 for the third biennial Understanding Risk (UR) Forum—the premiere platform for collaboration, knowledge sharing and innovation in assessing disaster risk.
The Forum is organized by the World Bank-managed Global Facility for Disaster Reduction and Recovery (GFDRR), in partnership with University College London's Department of Science, Technology, Engineering and Public Policy (UCL STEaPP), and leading global risk advisor, the Willis Group.

As the data and recent events like the floods in the UK and other parts of Europe clearly show, the economic impact of disasters is on the rise. We must urgently invest more in managing such risks and build resilience to preserve hard won development gains. The Understanding Risk Forum offers an ideal platform to showcase innovative thinking in risk assessment as well as new products in areas like catastrophe risk and weather related insurance, encouraging partnerships and scale-up of sustainable solutions.


Rachel Kyte
World Bank Group Vice President and Special Envoy for Climate Change
This year's theme was "Producing Actionable Information" and included various special events and over 24 technical sessions ranging from examining human behavior changes as a result of catastrophe risks to various risk modeling tools. World Bank Group Vice President and Special Envoy for Climate Change, Rachel Kyte, spoke at the Forum along with many other notable leaders including UK Secretary of State, Justine Greening, Chief Scientist of Greenpeace UK, Dr. Doug Parr, and UCL President and Provost, Professor Michael Arthur.
The week-long forum included three days of special events and technical sessions at the ExCeL London Exhibition and Convention Centre followed by two additional days of technical sessions at UCL.
The UR Forum is designed to convene a diverse range of communities of practices that are united in their shared interest in risk assessment and who can use what is gained from the Forum to tackle disaster issues. Participants consist of representatives of government agencies, multilateral organizations, the private sector, non-governmental organizations, research institutions, academia, community-based organizations, and civil society. Understanding Risk is an open community and anyone can join.