FEATURE STORY
Most Brazilian Soccer Players Earn Less Than $650 per Month
June 7, 2014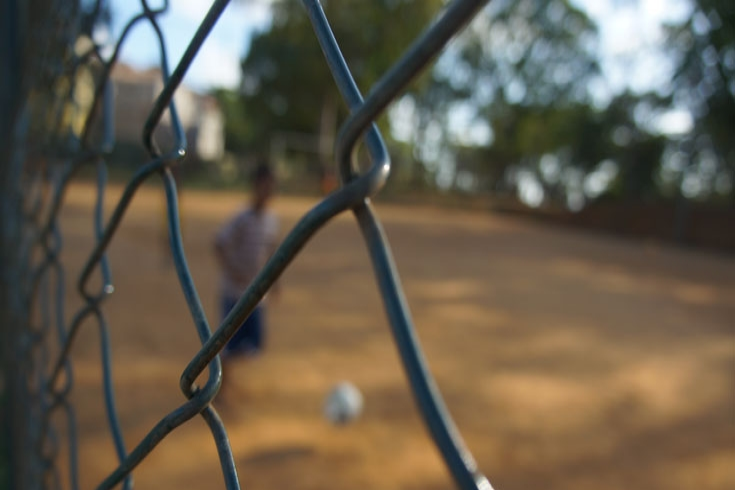 The country's social inequality is reflected in the fact that eight of every 10 soccer players live on less than US$ 650 a month
The green and yellow team, which will play the opening match against Croatia at the 2014 World Cup next Thursday, is the most visible part of a sport as unequal as the society it represents.
Brazilian elite soccer players are young and globalized: 17 of the 23 players convened are playing in the Cup for the first time, and 18 play in foreign leagues. The team has the highest market value of those participating in the World Cup, at over US$ 700 million, according to Pluri, a sports marketing consultancy.
Success stories like those of Dani Alves and Neymar Jr. – and others who were born poor and became rich on the soccer field – are a source of inspiration for millions of Brazilian youth who try to follow in their footsteps. There is a problem, however.
"For those with talent and luck, soccer is undoubtedly a way out of poverty, but only a minority succeed," says Luis Fernando Restrepo, a Colombian sportscaster with DirecTV.
That minority –soccer players who earn more than 20 monthly minimum wages (US$ 6,380) – accounts for just 2% of the nearly 31,000 players registered with the Brazilian Soccer Confederation in 2012. Close to 25,000 players (82%) have a monthly income below two monthly minimum wages (US$ 638).
By contrast, in the rest of society, the proportion of workers earning less than two monthly minimum wages is 68%, according to the Brazilian Geography and Statistics Institute (IBGE).
"Brazilians' income continues to be low overall. Surprisingly, in the case of soccer players, it is even lower," says Claudia Baddini, a World Bank social protection expert.

For those with talent and luck, soccer is undoubtedly a way out of poverty, but only a minority succeed

Luis Fernando Restrepo
Colombian sportscaster
Unemployed and impoverished
Players also have more difficulties in exercising their labor rights. One of those rights is unemployment insurance, which is essential for sports activity: approximately 80% of Brazilian soccer players do not play for at least six months a year, when there are no state championships.
That statistic is from Bom Senso Futebol Clube (Common Sense Soccer Club), an organization of players dedicated to making the sport more transparent and improving working conditions.
"With that calendar, many players sign short-term contracts. When they finish, they end up on the street without unemployment insurance," says former goalie Rinaldo Martorelli, today an attorney and president of the National Federation of Professional Soccer Athletes (Fenapaf), affiliated with the FIFPro, the international soccer union.
According to Martorelli, insurance is only available to players who are dismissed without justified cause, not for those who fulfill their contracts. He is one of the few soccer players who managed to transition from the fields to a more sustainable career.
Of course, how to make this transition is not a major concern during training and the short careers of those "other" Brazilian soccer players.
Limited training
In Brazil – and specifically São Paulo – many clubs have made agreements with schools. These agreements stipulate that players may only step onto the field when they have passed all their classes.
"The problem is that with the training regime needed to become a professional, athletes have a hard time paying attention in class. To avoid derailing a supposedly promising future, teachers end up passing students even when they do not know how to interpret a text or resolve a simple math problem," says Martorelli.
Not only are soccer players at a disadvantage because they may finish school without having learned; they also seldom access other opportunities available for low-income youth. "There are government programs that provide access to training courses and partial or full university scholarships, but we do not know whether the athletes are aware of them," says Claudia Baddini.
"The academies and clubs concentrate on making the athlete, not the complete person. It is important to focus more on education," says Restrepo.
These and other social issues have garnered increasing attention ever since one of the most unequal societies in the world was selected to organize the World Cup, especially in the case of those who have chosen sports as their livelihood. The challenge for Brazil is not to forget these pending tasks once the World Cup is over.