FEATURE STORY
Digital Jam 3.0: Meet the participants
February 25, 2014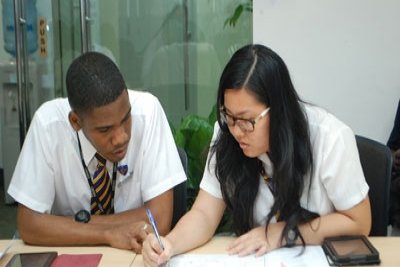 Nicholas Kee, Team Leader, C4U

Jamaica has a shortage of good-paying jobs for its youngest working-age citizens. You would never know that from hearing Nicholas Kee talk about his ideas and plans for the future. It is his childhood past, along with a kind of confident humility, that may hold the key to that future. "I started serious programming when I was twelve," he remembers, quickly pointing out a classmate who started at eight, just in case he might be singled out as exceptional.
Like many Jamaican teens, however, Nicholas doesn't have the resources to support his love for technology or his quest to attend college overseas. If he has his way, he'll join the burgeoning number of youth in the Caribbean who will need to work smartly with innovation and entrepreneurship in order to forge a career and a living. Once he started his college application process in earnest, he thought that a mobile application for finding foreign-student scholarships was something he wished he had. So he and a team from the Robotics & Engineering Club at Ardenne High School took on the challenge to build one.
Kee already knows something about making money from commercial programming, writing code for government pharmacies islandwide, allowing them to streamline and simplify prescriptions and record-keeping, he explained, "improving the system and making it Web-based, leading to improved efficiency and usability." He hasn't stopped there. "I'm working on an app for a device that scans items and gives information on prescriptions," he says, "such as where it's in stock on the island."
His team depends on the delegation of individual functions, allowing the group to maximize the potential of all their talents, bringing them together to make something cohesive. "If C4U works really well," he says, "the plan is to take it to academic counselling agencies such as Versan, AIM and A-QuEST, and later to corporations."
---
Alexis Lyew, C4U

She is idealistic but focused, a reformed artist managing a full plate of business and science classes. But that hasn't stopped Ardenne High's Alexis Lyew from maintaining her keen interest in visual arts. "I was into art and design," she says, "and started to use Photoshop when I was nine, around the time we got electricity at home. I thought I wanted to be a graphic designer, but I stopped drawing in 8th grade."
The determined 12th grader once ran for school president just because the leading candidate looked as if he would be elected unopposed. A member of the school's Junior Achievement, Science and Robotics & Engineering clubs, Alexis is the latter's Assistant Treasurer; more importantly, she is also its interface designer for the club's entry in the 2014 Digital Jam 3.0 scheduled for March 1-2 at the UWI Regional Headquarters in Kingston.
Her team's project, C4U (College for You), is a mobile application that will help students planning to study overseas to find scholarships. Not surprisingly, Alexis and several of her peers are considering study at an overseas institution. They understand how difficult it is for foreign students to secure scholarship funding. "I've never seen this type of scholarship advertised anywhere, and a lot of people complain about finances," she observes, including a lot of smart students who need the help." So with her eyes firmly fixed on raising funds for her club, she and her team leader (another student seeking scholarships to study abroad) decided to do something about it.
Alexis' design talents were immediately pressed into service as they worked on their application. She will design the look and feel of C4U, knowing that her early years on the internet mad her a natural for the task. "When I was on the social networking site Tumblr," she remembers, "I used to copy and reproduce the buttons and icons I saw there. I'm also more the perfectionist type, staying up all night to make something right. And I've designed the logo already."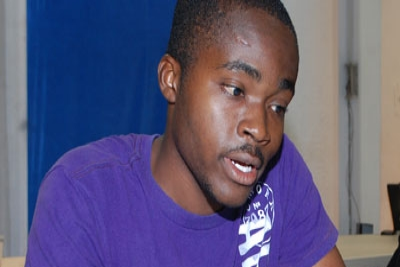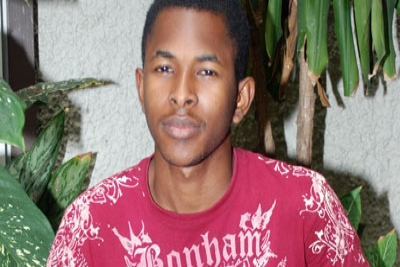 Locksley Murray, MATAPP

While typical Jamaican boys have visions of music, food, sports and girls in the summertime, Ardenne High's Locksley Murray was more focused on problems of torque, compression and engine power at the end of last school year.
Every morning, the Yallahs, St. Thomas native wakes up at 4:30 to prepare himself for a day at one of Jamaica's top secondary schools, Ardenne High. He is a prefect, responsible for a class in the lower school, keeping order and getting students ready for devotion or early classes as the form teacher's right hand. Now in his final year, Locksley is a member of the 4H Club, Photography Club and one the stronger players on the school's tennis team.
It is his love for the wonders of machines, however, that led him to the Robotics and Engineering Club. "I grew up around trucks, always fascinated by engines and how they generate power," Locksley says. He is sure that not too many other boys his age were spending time doing fuel pump experiments or fiddling with engine brakes and timing. "I try to build and tweak things to make them better. Sometimes around the house, we don't have money to buy things; sometimes you have to build your own tools and be innovative."
So when the tech club's leader presented contest opportunities to Locksley, he was one of the first to sign up, believing that the cash-strapped school activity would never get to build robots––unless they could brainstorm an idea that could win them a prize at the 2014 Digital Jam 3.0 scheduled for March 1-2 at the UWI Regional Headquarters in Kingston.
Locksley's project idea, like those of the great inventors, was born out of a need to solve a nagging personal problem. "I take the #76 bus to downtown Kingston. It's unpredictable. You never really know when it's coming," he explained. "So I proposed an idea where people can view a schedule and plan a trip using a route map." Using his team's invention, dubbed MatApp (Metropolitan Area Transportation Application), tourists may soon be able to use the app to plot their movements using landmarks, easily figuring out what buses to take and how much time will be required.
The 13th grader is on his way to the University of the West Indies, after which he wants to pursue a career in Computer Systems and Mechanical Engineering. And if his team wins a major prize in one of the four app-authoring categories, Locksley says "I would feel like an innovator thinking outside the box, like I've accomplished something by trying to implement new ideas."
---
Romaine Chance, Tropi Fit
When you grow up in a tough Kingston neighbourhood like Waltham Park, thoughts of escape to a better life are never far away. Technology enterprise may be the answer for many in the same situation, such as Ardenne High 13th grader Romaine Chance. "I have a kind of business mind," he says, "always looking for legitimate ways to make a living." That may help explain how his idea for a mobile fitness application has grown into an entry for this year's apps competitions at Digital Jam 3.0.
Romaine was raised with a discipline inspired by his father, a man who taught him the importance of fitness and self-reliance and encouraged him to compete in the Caribbean technology contest. As a child, he was a member of the Boys Brigade, fascinated by the way his father "was very active around the house, always trying to repair things, until he had to take them to a professional. I learned the value of independent thinking and not relying on parents for everything."
Now on the verge of a college career and juggling memberships in the Junior Achievement Club and Key Club, his combination of subjects includes chemistry, biology and economics, but it is his love for computer science that brought him to join the Robotics & Engineering Club in 2013. The Ardenne group has placed no fewer than six groups and four concepts into the reckoning for this year's competition. "I was interested in giving health tips and the benefits of foods and exercise in a creative way," he says, "and the virtual world is a great way to forge this kind of thinking, leading me to IT programming."
Romaine is accustomed to involvement in service organizations, both in and out of school, participating in the creation of environmentally focused products, beach cleaning in Trelawny, even a collection drive to fund the fight against neonatal tetanus. If his team wins the USD 10,000 prize, he says, "we would give funds to the Robotics Club and work to reduce electricity costs at school with a power source such as a wind turbine. "I want any success I have to flow to others and help other people struggling to better their families," he insists. "This is a good way to start."
"Technology is not a choice," he affirms, looking to the future of technology in his life. "This is a start and we have to keep up with emerging technology, because it will play a big role in what I want to do. There might just be a new way of doing something—a new discovery, not necessarily related to computers."
Digital 3.0 "Caribbean Edition", a series of workshops and mentored training linking Caribbean youth to digital work opportunities around the globe, will focus on the problem of high unemployment among youth across the Caribbean. The 2013 renewal is intended, through learning, prize incentives and networking, to stimulate collaboration and be a catalyst for major economic development.