FEATURE STORY
Educating the Next Generation of Business Managers in Afghanistan
January 14, 2014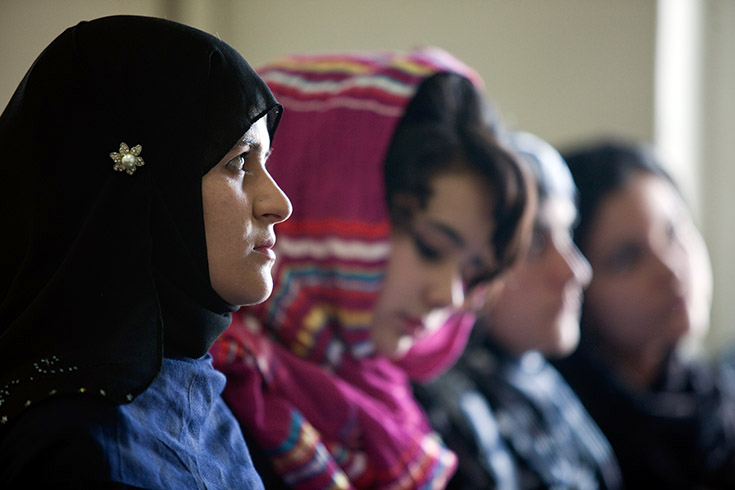 Highlights
The next generation of bureaucrats and business managers in Afghanistan now have the opportunity to learn the latest computer and accounting skills at the new National Institute of Management and Administration.
The institute is supported by the Afghanistan Skills Development Project, which aims to increase the number of employable skilled people by building a high quality technical vocational education and training system.
About 52% of the more than 1,000 graduates from the first batch found employment immediately while the rest are pursuing higher studies.
KABUL, Afghanistan – Teenagers in dark business suits, loosely knotted ties or bright headscarves stride through the new National Institute of Management and Administration (NIMA).
Students at NIMA, where the next generation of Afghan bureaucrats and business managers is being trained, wear business attire. It's an ambitious goal to take hundreds of students from 34 provinces across Afghanistan, and teach them the latest administrative, computer, accounting and other business skills, acknowledges NIMA's director Baz Mohammad Baz.
"But our country badly needs managers with modern skills, especially in more remote provinces where they are operating at a very low level," says Baz Mohammad.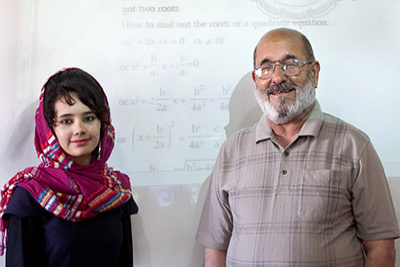 "The program is based on market demand. We looked at what was needed in the private sector and government, and that's how we made our curriculum."

Baz Mohammad Baz
Director, NIMA
It is this need, clearly identified by government and the private sector, which prompted the creation of NIMA in 2008 with support from the World Bank and Afghanistan Reconstruction Trust Fund (ARTF) through the Afghanistan Skills Development Project (ASDP).
The project is designed to increase the number of employable skilled people by building a high quality technical vocational education and training system that is equitable, market responsive and cost effective.
Currently, NIMA has about 982 students, of whom 220 are young women, registered in three programs: accounting, management, and information-communication technology.
Already the first batch of 1,058 graduated in 2011 with accredited diplomas from the University of Jyvaskyla in Finland. About 52% were immediately employed in the public and private sector, while others pursued higher education in Afghanistan and overseas.
Balancing between modernity and tradition
"I always say these students, especially the women, are the cream of Kabul, of our country," says NIMA instructor Nazia Shah. "They get such good training, education and exposure to so many opportunities here."
Nazia is head of the institute's English department. She also teaches commercial law. All courses at NIMA are taught in English so students learn this important global business language, she says. "It can be difficult for some students. It is a balancing act because we are striving to be very modern here, but we must also respect culture and traditions."
The girls, in particular, can find the program challenging because some families worry about their daughters' newly acquired independence. "For the girls, this can be empowerment. It gives them a livelihood and economic freedom when many their age would be expected to marry and have children," says Nazia.
Humaira Mohmand, 19, agrees. Her parents want her to succeed and help Afghanistan progress, but not everyone understands this. Her family originally came from Nangarhar province where many women still aren't allowed to work outside the home, she notes.
"Our country has experienced three decades of war and everything is damaged, so this program is teaching us to be good managers to help develop Afghanistan," says Humaira.
"But equally important, I would love to help women find work, careers and have some freedom. Some day maybe I can work in the provinces, in offices helping women develop their knowledge."
Freshta Azami, 20, says she is grateful for NIMA because her father, who owns a clothes shop, would never be able to pay for her tuition. All NIMA students, who pass rigorous entrance exams, attend for free, and are also given room and board if they are from outside of Kabul. Freshta hopes to work in banking, make a good salary, and travel outside Afghanistan. "I think this program will make our lives great," she says.
Ahmad Maqsoud, 20, says his parents pushed him to apply for NIMA, so he could explore his potential. Now, after graduating from NIMA, Maqsoud plans to pursue a university bachelor's degree in computer sciences, he says. "My family always advised me to be a good student, so I could serve my country and its people."
About 14,600 students apply each year for about 500 places at NIMA, says Baz Mohammad. After tough entrance exams, they must pass a first semester of general studies or they are not allowed to proceed for the next two years.
Focusing on practical job training
The program primarily emphasizes skills training, like how to make a ledger or read a balance sheet, says Baz Mohammad. "Ours is practical job training that they [students] can immediately use when they get into the work force."
"The program is based on market demand. We looked at what was needed in the private sector and government, and that's how we made our curriculum."
For example, NIMA students may be recruited to work for the Ministry of Education where many staff in the provinces cannot do proper bookkeeping or use computers, observes Baz Mohammad.
In Afghanistan, only about three percent of accountants are certified chartered accountants, he adds. Recently under ASDP, NIMA students who want to pursue more advanced courses in accounting, management, and computer sciences can apply for a voucher program that pays for classes at the American University of Afghanistan or at other international institutions in the region.
NIMA teachers are also given bursaries to upgrade their skills overseas, and most now have Master's degrees in their areas of expertise, says Baz Mohammad.
Also underway are plans to double the number of students at NIMA, says Baz Mohammad. New buildings, including a gym, medical center, and dormitories, will eventually surround the old Russian-built classroom complex. Next semester, NIMA is set to offer students two new areas of study: hotel management and disaster management.
"We are trying hard to provide practical opportunities and skills needed in this country. Hopefully one day, disasters won't need to be managed here and our young people can just focus on order and prosperity," says Baz Mohammad.