FEATURE STORY
Roma Integration in Bulgaria: An Increased Urgency to Build Upon Results
December 17, 2013
STORY HIGHLIGHTS
The Open Society Institute in Sofia, along with eight non-government organizations, recently voiced concern over the slow pace of Roma integration in Bulgaria.
All 28 European Union Member States recently committed to stepping up the economic and social integration of Roma communities.
Investing in education is a top priority among efforts to scale-up integration of the Roma in society.
Two important questions formed the basis for discussions at an event recently organized by the Open Society Institute in Sofia. First, how to achieve real and lasting results in the integration of Roma in Bulgaria? And second, how does civil society assess results from the Roma Decade initiative?
To help answer those questions, about 80 representatives from civil society, along with international partners and ambassadors, attended the workshop on December 10, 2013, which happened to coincide with both International Human Rights Day and a recommendation adopted by the EU Council of Employment on how to increase efforts to bridge the gaps between Roma and the rest of the European population.
Noting the importance and relevance of the date in his opening remarks, Bryan Dalton, Deputy Chief of Mission at the Embassy of the United States of America in Sofia, highlighted the need for strong Government leadership to overcome Roma exclusion. The United States became an observer to the Decade of Roma Inclusion in 2012.
A long-term partner in the Roma Decade initiative, the World Bank is calling for increased urgency to build upon the existing success stories of Roma inclusion in Bulgaria. Markus Repnik, World Bank Country Manager for Bulgaria, Czech Republic and Slovakia, called for scaled-up efforts to achieve tangible results for Roma inclusion, and he put particular emphasis on the importance of early child development.

Inequalities between Roma and non-Roma start early. Therefore, we want to see many more Roma kids in kindergartens. We want their parents to do everything they can to fully support early childhood education of their kids. Because research shows that the first 7 years in life are the most important ones for developing the intellectual capacity of human beings.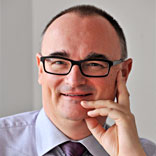 Markus Repnik
Country Manager Bulgaria, Czech Republic, and Slovakia
Much work remains to be done. So far, the achievement of Bulgaria's Roma Decade objectives and implementation progress of Bulgaria's National Roma Integration Strategy remain relatively limited; there has been no significant progress in the key priority areas for Roma integration in Bulgaria. Such was the main conclusion of the Civil Society Monitoring Report on the Implementation of the National Roma Integration Strategy and Decade Action Plan in 2012 in Bulgaria.
More positively, the EU Council of Employment, Social Policy and Health Ministers in Brussels has adopted its first legal instrument for Roma inclusion, recommending that at least 20% of European Social Fund allocation to Member States is earmarked for integration of marginalized communities - including Roma - from 2014. For the coming financial period, the European Commission has proposed that the EU Structural Funds and the European Social Fund, in particular, should become a stronger financial lever to support Roma inclusion.