FEATURE STORY
Beyond the City Limits: Report Finds Rapid Suburban Growth in India, Potential for Sustainable Cities to Reduce Poverty
October 21, 2013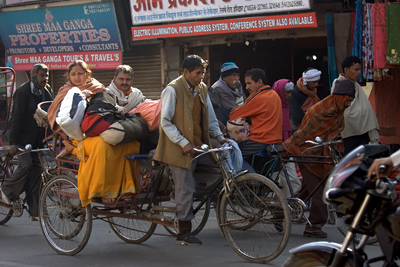 STORY HIGHLIGHTS
For decades, there has been a widely held view that India's urbanization has been slower than the rest of the developing world. A report from the World Bank turns that theory on its head.
Suburban growth is the signature of India's urbanization. Rural areas adjacent to India's major metropolitan cities are witnessing faster economic growth and generating higher employment than the mega-cities.
'Urbanization beyond Municipal Boundaries' examines the phenomenon of India's rapid suburbanization, looking at its impact on efficiency, inclusion and sustainability. The government of India has included many of the recommendations in its urban plans.
A new World Bank report on urban growth in India, launched recently in New Delhi, shows India's urban areas growing much faster than expected, adding 90 million new residents in the last 10 years. By 2030, its cities are projected to be home to another 250 million people.
In Urbanization beyond Municipal Boundaries: Nurturing Metropolitan Economies and Connecting Peri-Urban Areas in India, World Bank economist Tara Vishwanath and her team found most of the growth taking place beyond metropolitan areas. Although "suburbanization" is a worldwide phenomenon, it usually occurs in middle to advanced stages of development. In India, it's happening much earlier than expected.
"Early urbanization can be a positive force," Vishwanath said. "There is room to look at policies and improvements that fully capture the benefits of growing cities."
For two years, the World Bank team worked with India's foremost urban experts from government, academia, and the private sector to address areas with the greatest impact on urbanization: land reform, infrastructure, and transportation. The team came in at the right time; the government had just passed land reform legislation for the first time in a century and was developing its 12th five-year plan, which includes new urban policies.
"It was work done together, responding to requests of policy makers who really wanted to make a difference," said Zoubida Allaoua, a director at the World Bank who oversaw the India review. "We provided the evidence comparing the benefits of action with the costs of inaction."

With the right policies in place, the faster a country like India urbanizes, the faster it could reduce poverty and increase shared prosperity.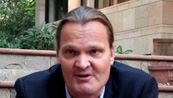 Onno Ruhl
World Bank Country Director for India
Policies that inadvertently push people and businesses to the suburbs can impose a burden on citizens, especially the poor. Transportation costs between the metropolitan cores and the peripheries are among the highest in the nation. Access to – and the quality of – water, sanitation, and electricity is much worse in the urban periphery than at the core.
"With the right policies in place, the faster a country like India urbanizes, the faster it could reduce poverty and increase shared prosperity," said Onno Ruhl, the World Bank's country director for India. "Experience the world over has shown a crucial link between urbanization and economic growth."
Ruhl and his predecessor, Roberto Zagha, understand how important that link is for the future of India, a country where 32 percent of the population falls below the international poverty line of US$1.25 a day.
"Urbanization – and the economic growth behind it – is what will pull people out of poverty," said Somik Lall, lead urban economist at the World Bank and a co-author of the review. "You can't make a dent in poverty without the right urbanization policies."
While the population of India's cities grows, job growth remains stagnant. The largest metropolitan centers – Mumbai, Delhi, Bangalore, Kolkata, Chennai, Hyderabad, and Ahmedabad – saw a 16 percent loss in manufacturing jobs from 1998 to 2005, while manufacturing job growth in rural areas 10-50 km from their urban cores increased by 54 percent.
The new report recommends better coordination between land use and infrastructure, so infrastructure improves as cities get denser. It also cites the need for stronger institutional reforms to help basic service providers recover costs for services and reach poorer neighborhoods and outlying areas.
Key recommendations include:
Enhance productivity: Invest in the institutional and information foundations necessary for land and housing markets to function efficiently, while creating more flexibility for land use in urban areas.
Improve livability: Increase regulatory transparency to help expand and improve infrastructure services, so providers can recover costs yet still reach poorer neighborhoods and periphery areas.
Improve mobility: Invest in connecting metropolitan cores with their peripheries; these areas will attract the bulk of people and businesses over the medium term. Improving connectivity not only facilitates the movement of goods, but eases mobility for people.
Read the full India Urbanization Review.
Learn more about Urbanization Reviews on the World Bank's Urbanization Review website.
Read more about how Urbanization Reviews are showing results in Planning, Connecting and Financing Cities – Now.