Country Office Contacts
Ashgabat, +993 12 451-491
Yimpash Business Center, Office 803, 54 Turkmenbashi Ave, 744000, Ashgabat, Turkmenistan
ashgabat@worldbank.org
Almaty, +7 727 377-8220
Central Asia Regional Office: 41A Kazybek bi Street, 4th Floor, 050010, Almaty, Kazakhstan
Turkmenistan Research
RECENTLY PUBLISHED
WORKING PAPER

This overview of climate change activities in Turkmenistan is part of a series of country notes for five Central Asian countries that summarize climate portfolio in a number of sectors, namely agriculture,...

BRIEF

The World Bank Group is committed to including a gender lens in its activities and addressing gender-specific challenges to reduce inequalities between women and men. Europe and Central Asia's 'Gender at a ...

BOARD SUMMARY

BRIEF

This report gives 14 indicators that describe a country's macro fiscal environment to identify constraints or opportunities for health systems financing. A country with a 10 percent unemployment rate that has...

BRIEF

Turkmenistan is a lower-middle income country that has substantial oil and gas reserves. Having a relatively closed economy, Turkmenistan was less affected by the financial crisis than other countries in the...
Experts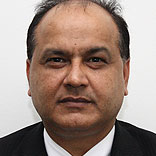 World Bank Regional Director for Central Asia

Lead Operations Officer for Central Asia, Country Manager for Turkmenistan