Country Office Contacts
Dushanbe, +992 48 701-5810
Almaty, +7 727 377-8220
Central Asia Regional Office: 41A Kazybek bi Street, 4th Floor, 050010 Almaty, Kazakhstan
Tajikistan Research
A new World Bank report concludes that a more equitable and efficient higher education is needed to meet labor market demands. Read More »
RECENTLY PUBLISHED
PROJECT INFORMATION DOCUMENT

DISBURSEMENT LETTER

ENVIRONMENTAL ASSESSMENT

The development objective of the Health Services Improvement Project for Tajikistan is to contribute to the improvement of coverage and quality of basic primary health care (PHC) services in rural health facilities....

IMPLEMENTATION STATUS AND RESULTS REPORT

PROJECT APPRAISAL DOCUMENT

The objective of the Communal Services Development Fund Project for Tajikistan is to improve basic communal and municipal services in participating cities and towns. The project has three components. (1) Support for...
Private Sector
Tajikistan has moved up 11 positions in the global Ease of Doing Business rankings compared to last year, according to "Doing Business 2015". Read More »
Experts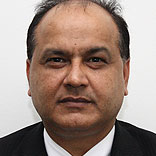 World Bank Regional Director for Central Asia

World Bank Country Manager for Tajikistan
Regional Economic Report
GDP growth for the region expected to be just 1.8 percent in 2014, improving only slightly to 2.1 percent in 2015, according to the latest Regional Economic Update Read More »