Country Office Contacts
Main Office Contact
+249-156-553-000

Xavier Furtado
Representative
+249-156-553-002
In Washington: Preeti Arora
Country Program Coordinator
+1-202-458-4097
Sudan Research
RECENTLY PUBLISHED
BOARD REPORT

This board paper presents the creation of a programmatic multi-donor trust fund (MDTF), called the Sudan Multi-Partner Fund (SMPF), to support delivery on country development priorities set out in the ...

WORKING PAPER

The Country Opinion Survey for FY2012 in Sudan assists the World Bank Group (WBG) in gaining a better understanding of how stakeholders in Sudan perceive the WBG. It provides the WBG with systematic feedback from...

WORKING PAPER

This economy profile presents the Doing Business indicators for Sudan. In a series of annual reports, Doing Business assesses regulations affecting domestic firms in 189 economies and ranks the economies in 10...

BOARD SUMMARY

BRIEF

This brief takes a detailed look at Sudan's 2013 budget, with three key aims: (i) to provide a reality check of the macro assumptions underlying the budget; (ii) to assess the structure of the expenditure and how...
Experts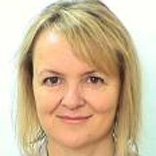 Country Director for Somalia, Sudan and South Sudan

Sector Leader