Country Office Contacts
Main Office Contact:
+254-20-293-6000

In Nairobi:
Peter Warutere
+254-20-293-6000
In Washington:
Thomas O'Brien
Country Program Coordinator
Somalia Research
RECENTLY PUBLISHED
BOARD SUMMARY

BOARD REPORT

This Board paper presents the creation of a multi-donor trust fund, called the Multi-Partner Fund (MPF) for Somalia, to deliver on critical reconstruction priorities set out and endorsed in the Somali compact and ...

WORKING PAPER

Civil war erupted in Somalia following the fall of the autocratic regime of Siad Barre in 1991. Peace was established to varying degrees in the different regions of Somalia. The civil war first abated in the ...

BRIEF

This background note is intended to inform the World Bank's Interim Strategy Note for Somalia to ensure gender considerations are incorporated into identified operational and analytical priorities. The aim of...

WORKING PAPER

Somali piracy attacks surged between 2005 and 2011. Although maritime piracy is as old as seaborne trade, and currently pirates also prey on ships in the Straits of Malacca and the waters of Southeast Asia, the ...
Experts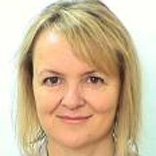 Country Director for Somalia, Sudan and South Sudan

Sector Leader