Sierra Leone Research
If Sierra Leone could upgrade its infrastructure to the level of the best performer in Africa, per capita growth rates could be boosted. Read More »
RECENTLY PUBLISHED
WORKING PAPER

Improved capacity of the civil service in Sierra Leone is critical to deliver services for citizens. The government is tackling challenges of poor performance through a flagship public sector reform program ...

OTHER PUBLIC SECTOR STUDY

Following years of civil war that ended in 2002, Sierra Leone has pursued a policy of decentralization, devolving responsibility for many government functions to the Local Council level. The aims of this policy...

OTHER INFRASTRUCTURE STUDY

The Government of Sierra Leone (GosL) and the World Bank (WB) have agreed upon the design and implementation of a growth poles program (GPP) in support of the agenda for prosperity (A4P), the GoSL's third poverty...

WORKING PAPER

The Country Opinion Survey for FY2013 in Sierra Leone assists the World Bank Group (WBG) in gaining a better understanding of how stakeholders in Sierra Leone perceive the WBG. It provides the WBG with systematic ...

PSD, PRIVATIZATION AND INDUSTRIAL POLICY

This First Phase Report on Sierra Leone growth poles is the result of a 9 months consultative process led by the Office of the President which specifically requested that the output of this diagnostic be in an...
Experts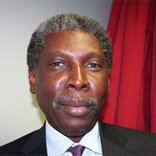 Country Director for Ghana, Liberia, Sierra Leone, and Guinea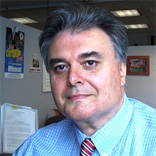 Country Program Coordinator for Ghana, Liberia, and Sierra Leone
Blogs
Roxanne Bauer
Aug 06, 2014
Patricio V. Marquez
Jul 22, 2014
(13) Comments
Nick Manning
Jul 02, 2014
(1) Comment