Sierra Leone Research
If Sierra Leone could upgrade its infrastructure to the level of the best performer in Africa, per capita growth rates could be boosted. Read More »
RECENTLY PUBLISHED
POLICY RESEARCH WORKING PAPER

A textbook provision program in Sierra Leone demonstrates how volatility in the flow of government-provided learning inputs to schools can induce storage of these inputs by school administrators to smooth future...

AGREEMENT

IMPLEMENTATION STATUS AND RESULTS REPORT

PROJECT PAPER

The restructuring of the Reproductive and Child Health Project - Phase 2 (P110535) is needed to address the emergency situation in Sierra Leone (SL). This Level 1 restructuring will be part of an overall Bank ...

IMPLEMENTATION COMPLETION AND RESULTS REPORT

Ratings for the Bumbuna Hydroelectric Environmental and Social Management Project for Sierra Leone were as follows: outcomes were moderately unsatisfactory, the risk to development outcome was high, the Bank ...
Experts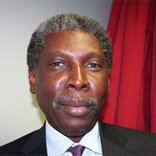 Country Director for Ghana, Liberia, Sierra Leone, and Guinea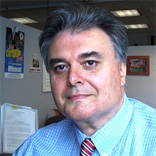 Country Program Coordinator for Ghana, Liberia, and Sierra Leone
Blogs
Shwetlena Sabarwal
Sep 15, 2014
Roxanne Bauer
Aug 06, 2014