Liberia Research
This assessment of the impact of food price changes on poverty considers both food producers and consumers. Read More »
RECENTLY PUBLISHED
BRIEF

What's the most effective way to reintegrate ex-combatants and reduce illegal activities? This policy note reviews an innovative program that had a big impact. In Liberia, where civil wars were fought on and off...

PUBLICATION

The six case studies in this book were prepared as background studies for a synthesis report on land administration and reform in Sub-Saharan Africa (SSA). Collectively they cover two main areas of land...

POLICY RESEARCH WORKING PAPER

This paper presents findings from the impact evaluation of the Economic Empowerment of Adolescent Girls and Young Women (EPAG) project in Liberia. The EPAG project was launched by the Liberian Ministry of Gender...

WORKING PAPER

The main purpose of this work is to develop a case study assessing the recent patterns and impacts of ODA (official development assistance) and DAH (development assistance for health) to Liberia on overall ...

BRIEF

Youth unemployment and youth exclusion are among the main obstacles to development in Liberia, and gender and youth are positioned prominently in the Government of Liberia's poverty reduction agenda. The country...
Experts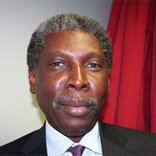 Country Director for Ghana, Liberia, Sierra Leone, and Guinea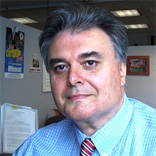 Country Program Coordinator for Ghana, Liberia, and Sierra Leone
Blogs
Roxanne Bauer
Aug 06, 2014
Patricio V. Marquez
Jul 22, 2014
(13) Comments
Daniel Kirkwood
Jul 14, 2014