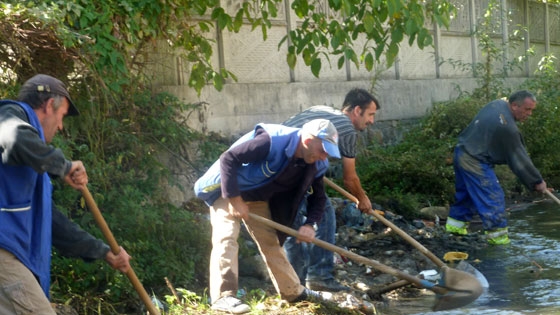 From renewable energy to waste management, water is an inherent component in Kosovo's energy strategy. Water is being integrated into much of the work being carried out in the sphere of energy and is fundamental to the current engagement by The World Bank Group in the country' energy sector – including hydropower, wastewater and sewage, and new energy technology.
The World Bank is preparing an investment project to support Kosovo's water sector, which would be considered for credit financing by the International Development Association (IDA). The project would support the rehabilitation and modernization of the existing Iber Canal and the protection and monitoring of water resources in Kosovo.
A related technical assistance work is already going on with a consulting company hired by the Bank working on a Feasibility Study for Protecting the Iber Canal. It should be completed by mid-2014.
In 2011 the World Bank has commissioned the Water Security for Central Kosovo, a study of the water resources management issues covering all water uses in central and northern Kosovo, which is the area where 80% of the economic value is located, including the capital, and which likely will be facing the most constrained and vulnerable water resources and supply situation over the next decade due to population and economic pressures.