Country Office Contacts
Baku, +994-12 492-19-41
Washington, +1 202-458-2736
1818 H Street NW, Washington, DC 20433
Azerbaijan Research
RECENTLY PUBLISHED
PUBLICATION

In countries such as Azerbaijan, the risks of climate change for the agricultural sector are a particularly immediate and important problem because the majority of the rural population depends either directly or ...

WORKING PAPER

This economy profile presents the Doing Business indicators for Azerbaijan. In a series of annual reports, Doing Business assesses regulations affecting domestic firms in 189 economies and ranks the economies in ...

POLICY RESEARCH WORKING PAPER

This paper analyzes the evolution of sovereign credit ratings in the wake of the global financial crisis by studying changes in actual, shadow, and relative ratings between 2008 and 2012. For countries that do...

BRIEF

The World Bank Group is committed to including a gender lens in its activities and addressing gender-specific challenges to reduce inequalities between women and men. Europe and Central Asia's 'Gender at a ...

PUBLICATION

A dynamic and vibrant private sector is crucial to economic growth, with firms making new investments, creating jobs, improving productivity, and promoting growth. Entrepreneurial activity is pivotal to the ...
Doing business

A profile of the ease of doing business in this country. This report also enables quick comparison with the commercial environment of other countries. Read More »
Experts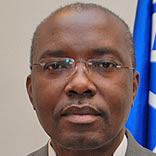 Regional Director for the South Caucasus: Armenia, Azerbaijan and Georgia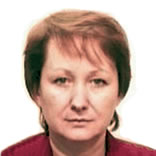 Country Manager for Azerbaijan
Blogs
Sammar Essmat
May 06, 2014
(1) Comment
Gonzalo Varela
Aug 07, 2013
Souleymane Coulibaly
Mar 11, 2013
(1) Comment