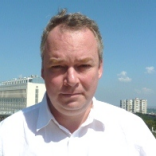 Tony Verheijen
Country Manager for Serbia, Europe and Central Asia
Based in Belgrade,
Serbia
since August 2013, Tony Verheijen returned to the World Bank's Europe and Central Asia region after having previously worked for the Public Sector Management and Governance department in the same region from 2002-2006.
From 2007-2013, Mr. Verheijen served as Sector Manager of the Public Sector and Governance department in South Asia (based in New Delhi,
India
) and as Lead Public Sector Management Specialist and Cluster Leader for East and Central Africa (based in Kampala,
Uganda
). Since joining the World Bank in 2002, Mr. Verheijen has focused on public sector management, civil service reform, governance and anti-corruption, and economic management issues.
He has worked on projects in South and East Asia, Central and East Africa, Russia and Central Asia and Central and Eastern Europe.
Prior to joining the World Bank, Mr. Verheijen worked as Chief Technical Adviser for the UNDP Regional Office in Bratislava, Slovakia, for the OECD and for the European Institute of Public Administration. He has also held teaching and research positions at various universities, including the College of Europe. He has contributed in particular to transformation processes in Central and Eastern European states in the context of their EU accession, serving as adviser to European Integration offices and EU accession negotiation teams.
Mr. Verheijen graduated from the Erasmus University in Rotterdam, holds an MA in International Relations from the Université Libre de Bruxelles and a PhD from Leiden University.
AREAS OF EXPERTISE
Public Sector & Governance
Aid Effectiveness
Law and Justice