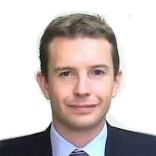 Tim Bulman
Country Economist for the Solomon Islands and Papua New Guinea, East Asia and Pacific
Tim Bulman is the World Bank's Country Economist for the Solomon Islands and Papua New Guinea, and has occupied this position since November 2010. He leads the Bank's engagement with the nations' authorities on key economic and fiscal policy issues, and tells the story of how these economies are navigating through increasingly volatile global economic conditions to raise their citizens' living standards.

He previously spent three years in the World Bank's Indonesia office, engaged in the macroeconomic development of South East Asia's largest economy and the government's effort to create more space for investment in the country's future. He previously worked in countries ranging from Haiti and Albania to Thailand, France and Australia.

He holds a masters degree in International Development & Public Administration from Harvard's Kennedy School of Government and undergraduate honors degrees in Economics and in Law from the University of Queensland.
AREAS OF EXPERTISE
Debt
Financial Sector
Global Economy
Social Protection and Labor
Public Sector