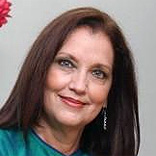 Susan Goldmark
Country Director for Andean Countries
Latin America & Caribbean
Languages:
English, French, German, Spanish
Susan Goldmark is the Country Director for Bolivia, Chile, Ecuador, Peru and Venezuela.
Ms. Goldmark, a U.S. citizen, joined 1988 as a private sector development specialist in the Africa region. She has since held several positions, including sector manager for the energy, private sector development and finance clusters in the Latin American and Caribbean region. She was a key member of the management team promoting carbon finance activities throughout the World Bank.

Also, Ms. Goldmark held the position of country director for Nepal from 2007 to 2011, a country to which she was returning after many years since she studied and worked there as a young woman.
Before joining the World Bank, Ms. Goldmark worked in a non-governmental agency and as director of a private consulting firm specializing in enterprise development issues in developing countries.

She holds master's degree from Princeton University in Development Economics and a bachelor's degree in South Asian Economics an History from Carleton College.
Ms. Goldmark was appointed director of the World Bank Regional Office for Bolivia, Chile, Ecuador, Peru and Venezuela on July 1, 2011.
AREAS OF EXPERTISE
Social Development
Global Economy
CONTACT INFORMATION
Phone : 51-1-6222300
World Bank - Peru
Meet the World Bank's work in Peru as well as news, projects and other information. Read More »