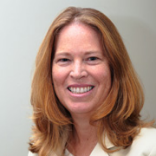 Sally Burningham
Country Manager, Lao PDR, East Asia and Pacific
Sally Burningham, based in Vientiane, is the World Bank's Country Manager for Lao PDR.

Ms Burningham first joined the World Bank in 1994 under the Young Professionals Program. She served as a senior transport specialist for East Asia and the Pacific (1998-2004) and South Asia (2004-2005). Ms Burningham was also a senior infrastructure specialist for East Asia and the Pacific (2005-2008), Operations Advisor (2008-2012) and Manager (2012-2014) for Development Effectiveness for the Latin America and the Caribbean region supporting the Regional Vice President. Ms Burningham was, until recently, based in Washington DC.

Ms Burningham's work has covered the Philippines, Vietnam, Cambodia, India, Nepal, Ghana, Kenya, Lesotho, Malawi, and many Latin American and Caribbean countries. She is an expert in operations, transport, public-private partnerships, rural development, and procurement.

Ms Burningham holds a bachelor's degree in Civil Engineering (Stellenbosch University, South Africa), a Master's degree in Transport Planning and Management (University of Westminster, United Kingdom), and a certificate on macroeconomics from John Hopkins. Before joining the World Bank, she worked for London Transport Corporate Planning and engineering firms in London and Cape Town.