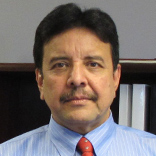 Neeraj Prasad
Manager, Climate Change Practice, World Bank Institute, Climate Change Group
Neeraj Prasad is the manager of the
Climate Change Practice in the World Bank Institute
.
Mr. Prasad counts 34 years in a career spent in public service. Before joining the World Bank in 1996, he was a member of the Indian Administrative Service for 18 years, 10 of which were spent working with indigenous people as a development administrator in the northeastern Indian hill state of Meghalaya. After a stint in the federal Finance Ministry, where he managed the World Bank desk, his final assignment was as assistant to the executive director for India in the International Monetary Fund.
In the Bank, he has supported and led environment sector operations in the South Asia (India) and East Asia & the Pacific (China, Philippines, Malaysia) regions. As regional coordinator for carbon finance, he developed the regional carbon portfolio which has remained the largest in the Bank since 2005. He was team leader for several carbon finance operations, including the China HFC-23 project. He also supported the management of the Carbon Finance Unit in the Environment Department for two years.
At WBI, since 2010 he has established and supervised a work program focused on supporting capacity development for renewable energy and energy access, policy instruments for development and climate change, climate-smart agriculture, sustainable cities, and innovations in carbon markets/climate financing. The work program is delivered online through WBI's e-Institute and through face-to-face exchanges with a focus on South-South practitioner learning.
Mr. Prasad has master's degrees in international commerce & policy (George Mason University) and in history/Asian studies and political thought (University of Delhi). He has co-authored a number of climate change analytical pieces and handbooks and has spoken on the topic at seminars and workshops across the world and online.
AREAS OF EXPERTISE
Climate Change
DISRI_webtopics