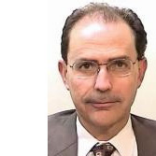 Pedro Alba
Vice President, Budget, Performance Review and Strategic Planning
Pedro Alba was appointed vice president for Budget, Performance Review and Strategic Planning for the World Bank Group in August 2013. He oversees the Bank's Budget Department, Corporate Procurement, the General Services Department, and the Resource Management Network.

Alba was formerly the director for strategy and operations for the Latin America and the Caribbean Region at the World Bank. He has more than 25 years of experience across regions, in both middle-income and lower-income countries.

He has held a number of key managerial positions at the Bank, including country director for the Russian Federation (2010-12); country director for Argentina, Chile, Paraguay, and Uruguay (2007-10); country director for Burundi, Congo-Brazzaville, the Democratic Republic of Congo, and Rwanda (2005-07); country director for Benin, Niger, and Togo (2004-05); sector manager for Poverty Reduction and Economic Management in the Middle East and North Africa Region (2000-04); and lead economist and manager, EU Accession in the Eastern Europe and Central Asia Region (1999-2000). He has also worked with the Bank's Development Economics group (1995-97), South Asia Region (1991-95) and Africa Region (1985-91).

Alba began his career at the Bank in 1984 as an economist in the Young Professional program.

Before joining the Bank, Alba was assistant professor of economic policy at the Universidad Politécnica de Madrid. He has also taught at the Universidad Politecnica de Madrid and at the Higher School of Economics in Moscow, and at Cornell University. He has authored a number of World Bank reports and academic articles related to the 1997 Asian crisis, the liberalization of capital accounts, budget policy and development of the financial sector. He holds a Ph.D. and an M.S. in applied economics from Cornell University, a degree in European Studies from the College of Europe, Brugge, Belgium and a Licenciado in Economics from the Universidad Autónoma de Madrid. Alba holds various academic awards.