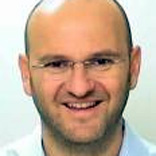 Nicola Pontara
Sector Leader, Africa
Nicola Pontara is the Head of the South Sudan Country Office, based in Juba. He is also the Human Development Sector Leader for South Sudan, Sudan and Somalia.

Pontara joined the Bank in 2000 as a Young Professional. He has since held various positions in the Poverty Reduction and Economic Management group in both the Africa and Middle-East and North Africa regions. His most recent assignment was as Senior Economist at the Center on Conflict, Security and Development in Nairobi, Kenya.

Nicola holds a PhD in Economics from the School of Oriental and African Studies, University of London. Prior to joining the World Bank, he was an ODI Fellow at the Ministry of Planning and Finance in Maputo, Mozambique (1998-2000).