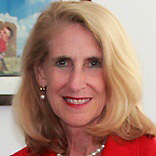 Marsha McGraw Olive
Country Manager for Tajikistan, Europe and Central Asia
Marsha McGraw Olive is the World Bank Country Manager for Tajikistan based in Dushanbe. Marsha has been involved in international development since 1982 when she began working on African food security issues at the UN Food and Agriculture Organization based in Rome.

Since joining the World Bank in 1988, she has spent the majority of her career in the Europe and Central Asia Region, including managing institutional development projects in Russia and serving as acting country director/manager in Russia, Slovakia and Uzbekistan.

From 1997-2002 she managed a US$100 million grant program in 12 CIS countries while doing external service as Senior Vice President of the Eurasia Foundation. Prior to moving to Dushanbe she was the Washington-based coordinator of the World Bank's Russia country program.

Marsha graduated Magna Cum Laude from Duke University in 1975, where she was Angier B. Duke Scholar and Commencement Day Speaker. She earned an MA in international economics from Johns Hopkins SAIS in 1979 and defended the Prospectus for her doctorate in 2010. Her dissertation is on institutional change in Russia, with a focus on urban land rights. A mezzosoprano, Marsha has sung in major symphonic choirs for over twenty years, performing in New York (in Carnegie Hall and Lincoln Center) and in Washington, D.C. (Kennedy Center and National Cathedral).